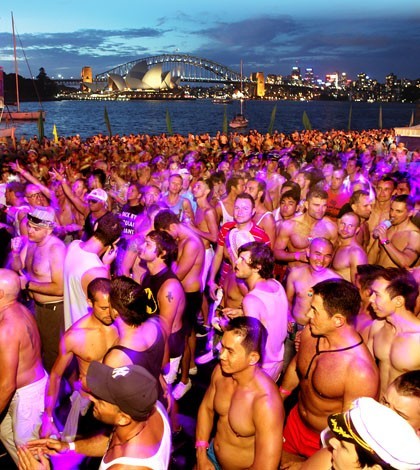 A new and improved harbour party will return tomorrow as part of this year's Sydney Gay & Lesbian Mardi Gras.
CEO of Sydney Gay and Lesbian Mardi Gras, Michael Rolik, says that "This year's Harbour Party is shaping up to be the best yet! What better way to celebrate our diverse city than dancing the night away with all your friends while overlooking the stunning Sydney Harbour."
2015's Harbour party will feature some changes from previous years. Following criticism from attendees that the music at the 2014 open-air event was too "laid back" and that sound levels were too low, Sydney Mardi Gras organisers are promising that next year's event, held on February 28th and located at Mrs Macquarie's Point, will be the "best ever."
Mardi Gras chief executive Michael Rolik said the organisation had taken the feedback from "passionate partygoers" into consideration. "We've repositioned the stage to maximise the view of the stunning harbour and make sure no sound gets lost in the crowd," he said.
Performers for the 2015 Harbour party include Australian pop star Samantha Jade, Kiesza, Bimbo Jones fronted by Lee Dagger (UK), DJ Kitty Glitter (Australia), DJ Jan Murphy (Australia) and DJ Du Jour (Australia). 
Article | Levi Joule.