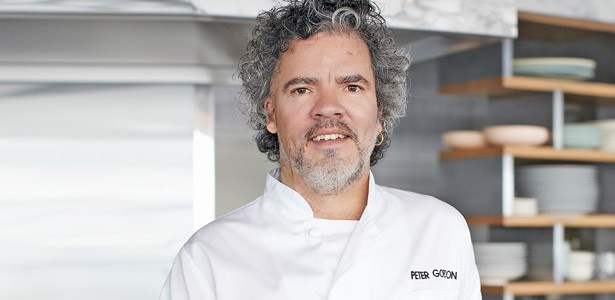 It's been a magical summer so far and we plan squeeze every bit of fun we can out of the last month before daylight savings ends. We asked three of our favourite community foodies to recommend the best food and wine to make the most of it and here are their suggestions.
Peter Gordon, the golden boy of New Zealand cuisine has managed to slip out of his busy life in Blighty and come home for a small part of our summer. Here are his picks:
Best restaurant for a casual summer bite Ponsonby Road Bistro – you'll often find me perched at the bar having a pizza, (although Sarah's delicious food also includes duck confit, clams and the like).
Best takeout and best beach to eat it on

Farro Fresh in Grey Lynn are currently doing the most delicious Beef Rendang pies. Grab one of those, a beer from their fridge and head to Herne Bay beach. Sit at the furthest end, where the sun sets last.
Best place for a summer cocktail
Last night I had two coconut and tequila cocktails at Mexico on Ponsonby Road and they were delicious. But if you're looking for a view with your cocktail, come up to the Sugar Club. I know I'm biased but if you haven't been to watch the sun set over a drink there, you're really missing something.
Favourite summer meal at home
Fish, sweetcorn and asparagus cooked on the barbecue. A salad of watermelon, feta and mixed tomatoes tossed with pomegranate and mint. And berries and vanilla ice cream for dessert.
Three local summer pantry/fridge essentials
1.  Stolen Rum Golden – mix with lots of mint, Heilala vanilla syrup, lime zest and juice for a refreshing cocktail.
2.  Lisa's Hummus with Dukkah – really tasty and really good.
3.  Mash Tun crackers – from my home town of Whanganui. These are the most delicious crackers and essential to have at hand for the hummus above, but also for ceviche, pesto, soft cheeses and anything else that needs a crunchy companion.
Favourite summer beer
Liberty Brewing Co, Halo Pilsner from Kumeu.
Favourite summer wine
I'm always on the lookout for a good rosé, a much-underrated wine. Ponsonby Road Bistro have a delicious one – 'Georgetown' from Cromwell, made from 100% Pinot Noir.
Your perfect summer day
Sleep in till 9:00am. It'd be high tide so Al and I would walk down the drive and jump in the sea for a swim. Next up, Meola café for a soy flat white and a savoury brioche (Jan makes the best), then a morning looking in galleries and shops – Michael Lett, Masterworks, Sabato for cheese. Then to Farro Constellation Drive – as I always find ingredients I didn't know I needed! Crayfish Linguine and Peking Duck at the Sugar Club for lunch, over a few hours. A big long swim at Parnell baths, a walk around the bay, then an early dinner at Orphan's Kitchen. Theatre performance at Q or a movie, then a drink somewhere on K Road.
Article | Alexia Santamaria. Photo | Manja Wachsmuth.