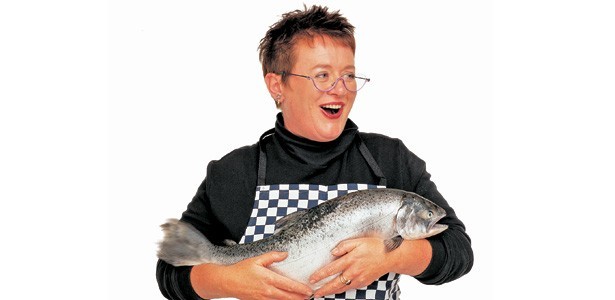 Tanah Jane Dowdle
Tanah Jane Dowdle knows a thing or two about food after 42 years working in the industry as a chef, restaurant owner, sommelier, wine consultant, food stylist, radio and TV food presenter, caterer and more recently in her company Gourmet joy who do food tours and classes. Here's her sage advice for a great summer:

Best restaurant for a casual summer bite
There are sooooo many. My current favourite is Orphan's Kitchen.
You are greeted like a long lost friend by fun, passionate, staff. And the food! Pure local ingredients that taste like they've been cooked by an angel. I love Tom's complimentary in-house baked bread wish lashings of smoky ash butter. For super casual you have to try the food trucks at the Silo Markets. Fabulous.
Best takeout and best beach to eat it on

Grab sushi from Yuzu on Ponsonby road, pack it into a chilly bag and head West to Piha for the best sunset. If that's too far, a crispy based wood-fired pizza from Garnet Station at Point Chev beach is an equally wonderful option.
Best place for a summer cocktail

Garnet Station does a great early evening sunset cocktail. Otherwise Blue Breeze Inn's seductive 'Too Long a Lover' cocktail – a fresh baby coconut delicately hacked open with a saw and dressed to party with coconut infused rum, hand smashed pineapple and a cherry.
Favourite summer meal at home

Firstly kai moana – seafood served raw enhanced with Pacific ingredients like grated fresh coconut or Asian ingredients like lemongrass, wasabi, lime leaves, fresh chillies and fresh coconut all plucked from our terrace garden. After that any sausage that's free-range and handmade, sizzled or smoked over an open flame lashed with Picante bottled sauces. Dessert would be deep, dark and delicious chocolates or anything made by Kohu Rd.
Three local summer pantry/fridge essentials
1.  Lucky Taco sauces from the lovely Sarah and Otis Frizzell.                                       2.  Local cheese, NOT the plastic bag supermarket variety, real, alive handmade cheeses – there are a lot more around these days.

3. Kohu Road – everything!
Favourite summer beer
Local brews from Riverhead's Hallertau.
Favourite summer wine

Don't make me choose! For Summer it's always zippy, bright and light wines preferably not too high in alcohol 'Rosy Posse' Rose, Otago Rieslings, Pinot Gris and Pinot Noir.
Your perfect summer day

It would have to kick off at one of the local Farmers' Markets with friends to create a casual grazing menu from what's on offer. And be followed by much debate about who's creating which dish and what we are going to drink with each offering. Then all head out to the beach – sports – cafe or arty something with everyone returning around 5pm to start cooking. Dessert would be out and about: Giapo Gelato, the iconic Creme Brulee at SPQR, or the Chocolate and Olive Oil mousse at Maldita Mendez.
Article | Alexia Santamaria.