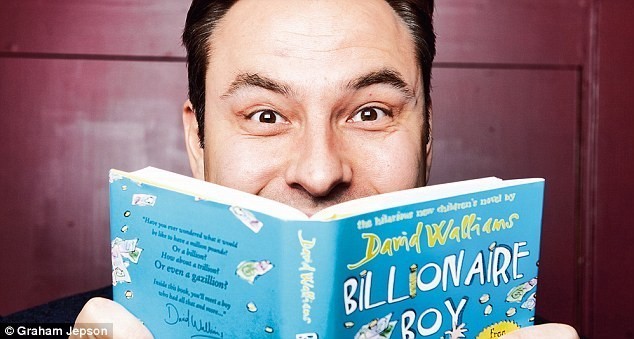 David Walliams and Alan Cumming are both on the list of international guests at this year's writers festival. 
Now in its 15th year, the Auckland Writers Festival plays host to more than 150 writers over five days of ideas, readings, debates, stand-up poetry, literary theatre, children's writers and free family events. The Festival saw a 45 percent increase in ticket sales last year, with more than 55, 000 attendees and many sessions sold out.
Japanese literary giant Haruki Murakami will make a rare appearance with Auckland's writers festival being the only event in the region that Murakami will attend.
The biggest UK children's author to debut this century, David Walliams of Little Britain Britain's Got Talent fame, and Dav Pilkey aka Captain Underpants will also appear at the Festival.
Festival director Anne O'Brien says programming Walliams and Pilkey symbolises the festival's commitment to encouraging a love of books and reading in people of all ages.
"David Walliams and Dav Pilkey are funny, irreverent, clever and, above all else, brilliant writers. We have made both of these events FREE for children under 12 years of age," says Ms O'Brien.
Alan Cummings will also be in Auckland for the festival, speaking in conversation with Michael Hurst. He is perhaps best known for playing political strategist Eli Gold on The Good Wife and is also a prominent gay rights activist.
His talk with Hurst will focus on his new memoir, not My Father's Son which details the relationship between him and his abusive father.
Popular lesbian poet and playwright Carol Ann Duffy will also be part of what is shaping up to be the most GLBT inclusive Auckland writers festival yet.
The Auckland writers festival runs from Tuesday 12th – 17th May.
 Article | Levi Joule