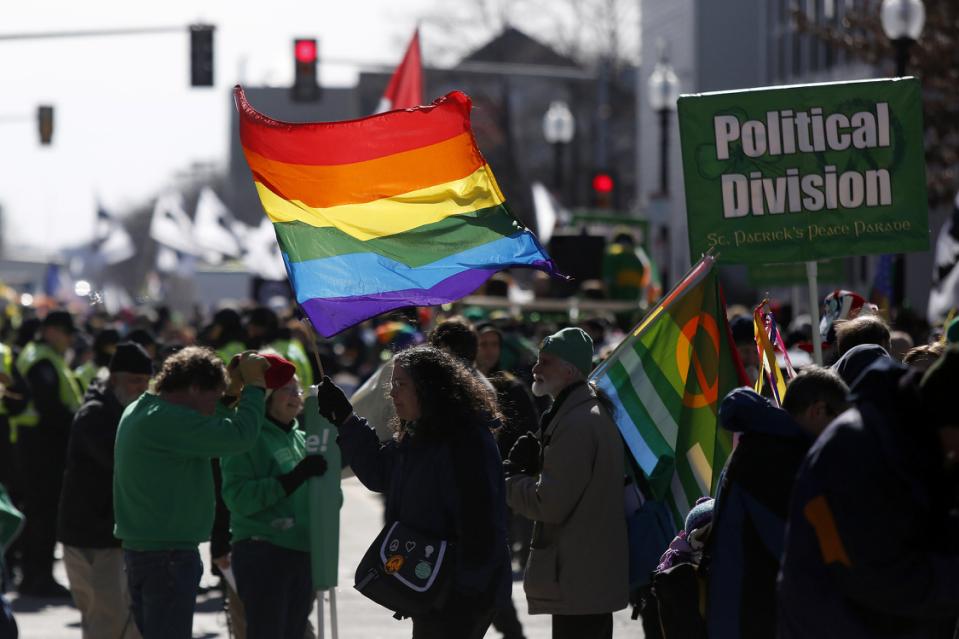 For the first time in the Boston St Patricks Day parade's 114 year history, gay groups have been allowed to march. 
The organisers, the South Boston Allied War Veterans Council, had a change of heart and told Boston Pride and Outvets, representing gay military veterans, they were welcome, the BBC reports. 
Boston's St Patrick's Day parades celebrate Irish and Irish-American culture and draws up to 1 million spectators each year.
"Finally in the city of Boston we're seeing the inclusivity we never thought we would see," said Outvets founder Bryan Bishop, "This is personally one of the greatest days of my life."
2015's parade was also the first time in 20 years that a Boston mayor had marched in the parade. Previously mayors had boycotted the event due to its ant-gay stance but this year Mayor Marty Walsh joined marchers.
"With this year's parade, Boston is putting years of controversy behind us," he said.
Article | Levi Joule.