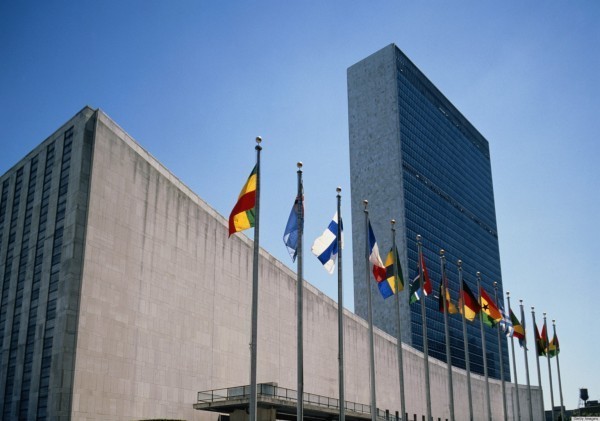 Russia has failed in it's attempt to block the UN from extending couple benefits to gay and lesbian staff.
The vote which took place overnight failed to reverse the United Nation;s Secretary General's July decision to recognize same-sex marriages of UN staff failed by 80 to 43 Haaretz reports.
The decision to extend couple benefits was made in July of last year by U.N. Secretary-General Ban Ki-moon.
Previously, staff members' personal status was determined by the laws of their country of nationality. But the United Nations now recognizes all same-sex couples married in a country where it is legal, regardless of their nationality.
Russia wanted the 193-member General Assembly Fifth Committee, which deals with the U.N. budget, to overturn Ban's decision and had been threatening to put the measure to a vote since December.
Deputy Russian U.N. Ambassador Petr Iliichev said before the vote that the United Nations should return to how the issue was previously regulated, citing it as "an example of how the United Nations respects cultural differences, the sovereign right of each and every state to determine its norms."
The U.S. ambassador to the United Nations, Samantha Power, told the U.N. committee before the vote that the proposal by Russia attempted to undermine the authority of Ban as the world body's chief administrative officer. Russia denied this allegation.
"Russia claims the administrative decision will impose a new standard on Member States. But this is not true," Power said. "The bulletin changes the U.N.'s practice and does not seek to change Member States' domestic legislation."
Saudi Arabia, China, Iran, India, Egypt, Pakistan, and Syria were among the countries that voted in favor of Russia's proposal.
Article | Levi Joule.