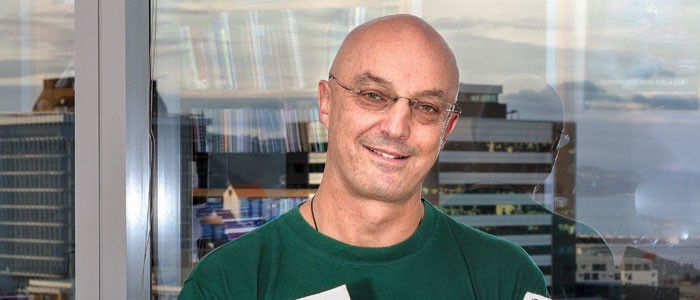 Kevin Hague launched a new video over the weekend detailing why he believes he is the best person to take over from Russel Norman as Green Party Co Leader. 
Kevin Hague is a third term Green party MP who has a long history of activism within the GLBT community, including time served as executive director of the NZAF.
In the 1.55 video he lists his experience as the former executive director of the NZAF and his ability to work across parties on issues such as marriage equality as reasons he deserves support from his party to take on the leadership position.
The leadership election was triggered in January after Russel Norman's resignation who had been the Green party male co leader since 2006. The vote to replace Norman will be held at a leadership conference in May.
 Article | Levi Joule.