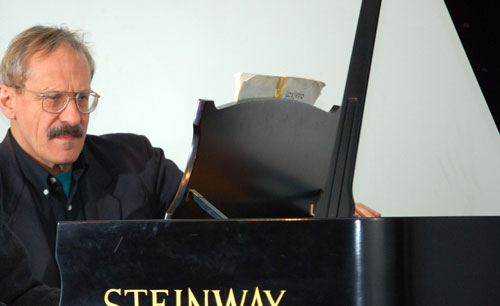 Acclaimed gay composer Jack Body has died just days after receiving an Arts Foundation of New Zealand Icon Award.
Body, 70, died at Mary Potter Hospice in Wellington yesterday after failing health in recent years.
The Arts Foundation said in a statement that Body would be sorely missed. "Jack was awarded a Laureate Award in 2004 and participated in a number of Arts Foundation events.
"We have fond memories of time on the road with Jack. There was never a dull moment. He would ask us to stop in small towns so he could go into the Warehouse to raid the CD bins, buying bargains sometimes just because they had interesting covers."
Jack Body was a prolific world-class composer with global reach. The Arts Foundation said  that it was honoured that Jack had accepted the Icon Award last week and was proud to have him as the first composer to be named an Icon.
He had requested a private funeral followed by a public memorial at St Andrew's on the Terrace.
A date for the funeral has yet to be set.
Article | Levi Joule.