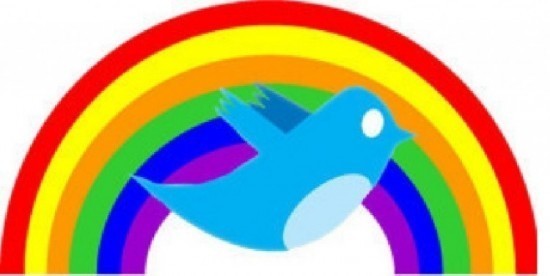 A number of large corporations have come out in support of marriage equality in Ireland ahead of the referendum on May 22.
Twitter has joined Google  and EBay in lending its support to the 'yes' campaign in the Irish referendum campaign.
Twitter announced it's support of the 'yes' campaign and says allowing wedlock for two people of the same sex is good for the economy.
Just as the issue of gay rights in the U.S. has pit big business against a conservative opposition, in Ireland it's the centre left government supported by some of the world's biggest Internet companies versus the Catholic Church.
Bloomberg.com reports that the Iona Institute, which is leading the campaign against the proposal just over 20 years since the state decriminalized gay sex, told Twitter to stay out of domestic political matters, attacking the company's argument as "ridiculous"
"Twitter's clear implication is that if we vote no it will be bad for business and bad for our international reputation," said Ben Conroy, a spokesman for the Iona Institute, whose stated mission is to promote marriage and religion in society. "The most powerful economy in Europe, Germany, does not have same-sex marriage, so the idea that voting no would be bad for business is clearly ridiculous."
Article | Levi Joule.