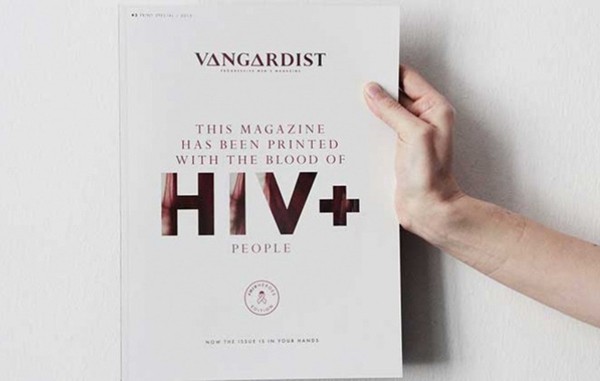 Vangardist, a leading German men's monthly has printed its May issue using ink infused with HIV positive blood.
Three people living with the HIV virus donated blood for the 3000 copies of the May issue of the German monthly Vangardist. The magazine says the use of HIV positive blood was to "break the taboo" and stigma around the virus.
"We believe that as a lifestyle magazine it is our responsibility to address the issues shaping society today," Julian Wiehl, publisher and CEO of Vangardist explained in a press release.
"With 80 percent more confirmed cases of HIV being recorded in 2013 than 10 years previously, and an estimated 50 percent of HIV cases being detected late due to lack of testing caused by social stigma associated with the virus, this felt like a very relevant issue for us to focus on not just editorially but also from a broader communications stand point."
The use of ink infused with HIV positive blood by the magazine is believed to be a first.
Article | Levi Joule.