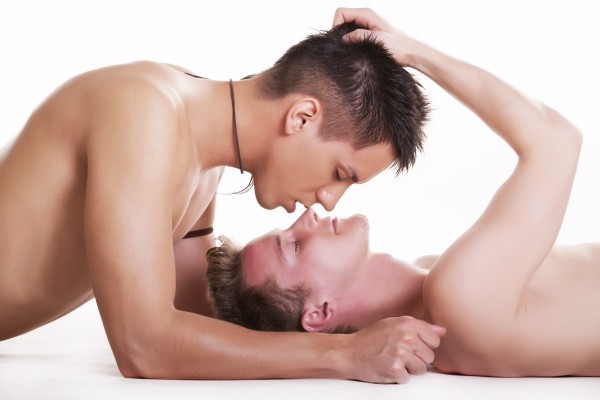 Levi Joule talks to two 'sexperts' and asks the question; just what exactly makes sex 'good'? The answer it seems could have more to do with psychology than tools or technique.
Sex is perhaps the most personal of things, yet there are a number of similarities in the secret to having good sex that can be shared across the gender and sexuality spectrum.
While the physical stimulation might be different, there is an overall theme that is the same – that is knowing and be considerate of not only your own needs, but also those of your partner.
'Mike' has worked as a male sex worker since 1999. There isn't much he hasn't seen or been asked to do in his line of work. He says that sex is only good when "you don't get into routines, but still stay within a framework of what the other person enjoys "
The same goes for all of us.
Knowing what your sexual framework from the outset is important. As our second sexpert, Jess explains, "getting to know a partner is important. It doesn't mean you need to know absolutely everything, but knowing enough about them to make the occasion as enjoyable as possible is important, even if its just for one night."
She points out that "girls are not baked goods and there is no formula or recipe to do sex right. They are all different. It is not "One Size Fits All", or even "One Size Fits Most." Crazy right? Some like Fleetwood Mac, some don't." 'Mike' says that his most common request in his line of work is to be a top, but says that being a good top is more than just being able to use your dick. "Being a good top is about knowing people's limits and taking them close to it just before they reach that limit."
He says there is no one single method to achieving pleasure and that he uses "oral, fingers and occasionally toys "to relax and stimulate his clients before penetration. It's all about knowing what the client's needs are."
"Everybody is different."
While being prepared mentally and in the right mood is perhaps the most important thing, there are some physical elements which need to be taken care of beforehand also.
Jess says that you need to be prepared before you start. She recommends girls looking for other girls make personal grooming a priority. The same apples for boys Mike says.
If you take the time to get to know your potential sexual partners before you have sex, a lot of awkward little idiosyncrasies can be avoided.
"You'll likely know her name, you'll know what to talk about (and what not to), and you'll know whether she'd rather listen to Beyonce or Fleetwood Mac to set the mood." Jess tells express.
There is no one size fits all approach to sex regardless of the gender.
'Mike' says the key to good sex with his clients is ensuring he "mixes things up" and treats each of his clients as having individual needs and wants. "Some clients are very forthcoming with what they want, some aren't. Different approaches are needed for different personality types"
Jess echoes that point, saying "there is no formulaic equation for great head out there. I wish it was as simple as closing your eyes, shouting "hocus pocus!" and jumping up and down three times on a full moon. I really do, but the honest truth is that vaginas are as different as the ladies wielding them and you need to find what works for each one."
Ultimately, the most important thing is to enjoy yourself. Sex is suppose to be fun, not some chore. Jess sums it up saying "you most definitely should be having fun, whether you're giving or receiving or a brilliant multitasker, the point is to be enjoying yourself.
"Don't get caught up with any silly preconceptions in your head, there is no right or wrong way or magic list of rules to make love by."
Article | Levi Joule.