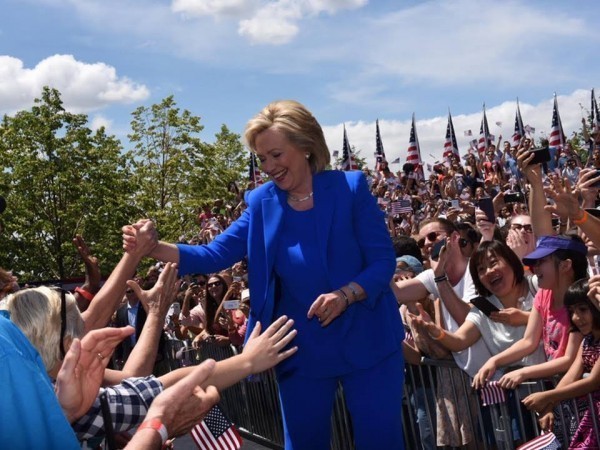 Leading Democratic candidate Hillary Clinton has made a vow to fight for GLBT rights in her opening Presidential rally. 
Hillary Clinton has held the first rally of her Presidential campaign in New York overnight, making a pledge to stand up for the rights of GLBT Americans.
The former Secretary of State also launched an attack on her Republican opponents saying "There may be some new voices in the presidential Republican choir, but they are all singing the same old song. A song called Yesterday," Clinton said, referring to the 1965 song by the Beatles.
The leading Democratic Party candidate maintained Republicans "turn their back on gay people who love each other."
Clinton says supporting GLBT  families and couples is good public policy. 'We should ban discrimination against LGBT Americans and their families so they can live, learn, marry, and work like everybody else.'
 Article | Levi Joule.