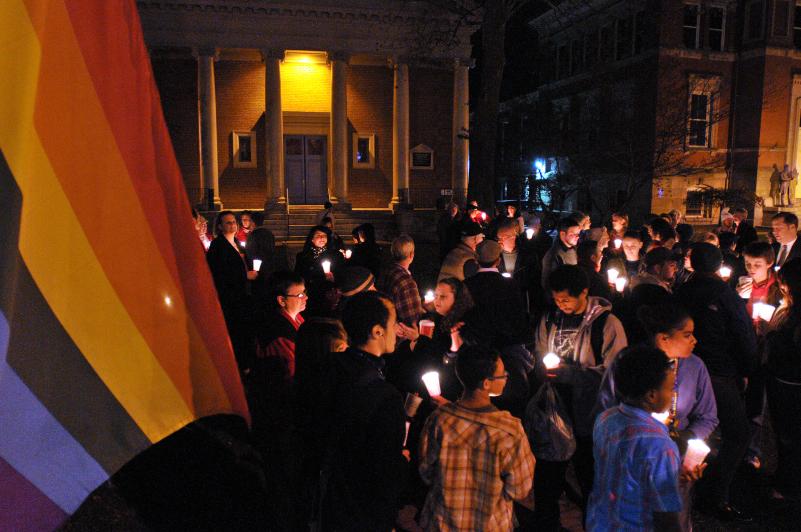 Homicides targeting GLBT  rose by 11% in the US last year, making 2014 the deadliest year for GLBT Americans since 2012, a new report has shown.
A new report released by The National Coalition of Anti-Violence Programs (NCAVP) has revealed a shocking increase in violence towards GLBT people in the last year.
While the report shows that non-lethal attacks against GLBT has decreased, transgender women of color were still found to be at high risk of murder, which in part has attributed to the murder rate increase of 11% in 2014.
Despite the report showing a decrease in non lethal attacks, according to the NCAVP, the decrease reported by police doesn't mean the violence is necessarily going down. Rather, police are not labeling crimes as hate related.
The report found that just 6% of hate violence being reported to police is being labeled as such.
Transgender women of colour made up the largest number of those killed, accounting for 50% of GLBT homicides.
Speaking to The Guardian,  Chai Jindasurat, co-director of community organizing and public advocacy said "This year, the report reconfirms some of the trends we've seen for multiple years and that includes a high number of homicides,"
"Homicides against LGBT people remain high with transgender people of color bearing the brunt of it," he said.
There were 20 homicides last year, according to NCAVP's data, with 80% being people of color and more than half being transgender women.
 Article | Levi Joule