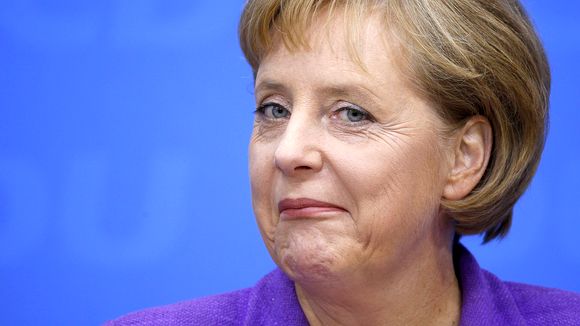 The German Chancellor has once again stated her opposition to marriage equality.
German Chancellor Angela Merkel has gone on record once again saying she would be opposed to any moves to introduce same sex marriage to Germany.
Merkel said that while she supports Germany's current registered partnership laws, she believes that marriage is between "a man and a woman."
In an interview with German YouTuber LeFloid, Ms Merkel said that she opposed discrimination, but she was satisfied that Germany's current legislation gave same-sex couples some of the same legal rights as married couples.
"I'm someone who is very supportive of us eliminating all discrimination," Ms Merkel said. "We have come a long way; when I remember, 25 years ago, many people didn't dare to say that they are gay or lesbian.
"Luckily we overcame this; you can enter a partnership, a civil partnership."
She continued: "For me, personally, marriage is a man and a woman living together. That is my concept"
Germany is one of only a handful of western European countries not to allow same sex marriage.
Earlier in 2015, the government ruled out introducing same sex marriage to Germany, with Merkel spokesman Steffen Seibert saying "same-sex marriages are not a goal of this government."
 Article | Levi Joule.