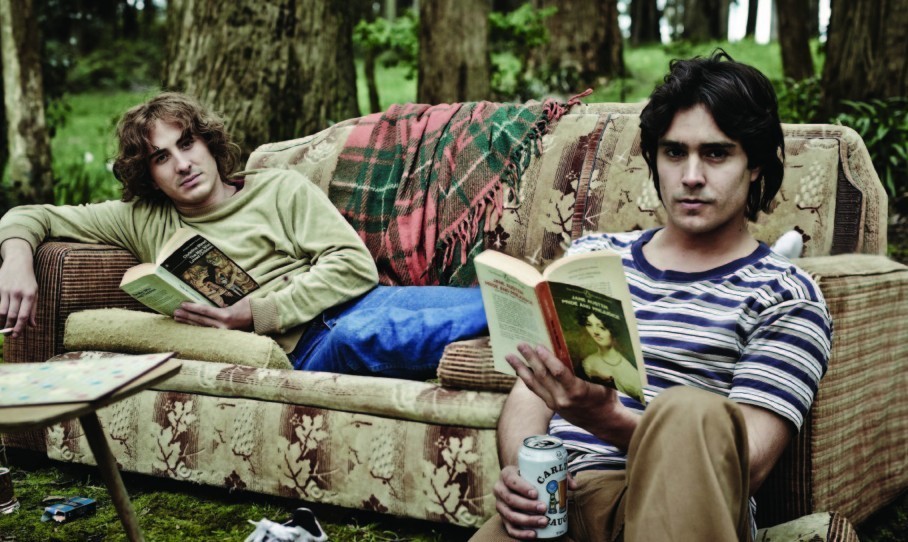 With the Outtakes Film Festival taking a break this year, the New Zealand International Film Festival has stepped up with a huge line up GLBT features. Here are some of express' favourites:

54: The Director's Cut


Seen at last in next-to-original form, Mark Christopher's 1998 movie plugs us into late-70s discorama at its most delirious. Ryan Phillippe, 22 and shirtless in virtually every scene, is the starstruck Jersey studmuffin who becomes a busboy – delivering drugs and sexual services – at Manhattan's legendary Studio 54. Alas, it was all too deviant for producer Harvey Weinstein. He cut 40 minutes and ordered reshoots, eliminating the hero's bisexuality, toning down his amorality and creating a redemptive romance starring actress Neve Campbell. Now, Miramax has funded him to reinstate the tasty bits, not to mention the narrative arc, and treat us to the tragicomic celebration of pre-HIV decadence he always had in mind.
Crossing Rachmaninoff
This World Premiere is a portrait of Italian-born Auckland concert pianist Flavio Villani as he returns like the prodigal son to Italy for his concert debut. In this food-filled homecoming. Villani explains his struggle with his father (an ex-military man unable to accept that his son is gay or that he could ever make a living playing the piano), before scaling one of the summits of Rachmaninoff's romantic repertoire.
Duke of Burgundy

Leading ladies Sidse Babett Knudsen and Chiara D'Anna star as lovers locked in a game of mistress and servant in the opulently fetishistic Duke of Burgundy. This arty noir was inspired by European soft-core porn of the 1970s and makes 50 Shades Of Grey looks like weak cordial.
Grandma
The role LGBT activist Lily Tomlin was born to play. She stars as Lily a sharp-tongued lesbian grandmother who needs to help raise $630 for her pregnant teenage granddaughter in this comedy-drama from About a Boy director Paul Weitz. A great supporting includes Marcia Gay Harden as her uptight daughter and Lavern Cox as her tatoo artist, but there's no doubt this is Tomlin's vehicle that could finally take her to Oscar success.
Holding The Man
Timothy Conigrave's memoir, Holding the Man, is a love story for the ages, and this film honours it beautifully. Conigrave met John Caleo when they were teenagers at Xavier College in Melbourne in the 1970s. Tim was an aspiring actor. John was captain of the football team. Their romance lasted 15 years. John died at 33 from AIDS related illnesses. Forbidden by the Caleo family to speak at his lover's funeral, Tim ensured through his memoir that the world would know the depth of tenderness they shared.
Tangerine
Shot on an iPhone 5S, this R-rated comedy storms the streets, doughnut shops, brothels and clubs of West Hollywood on Christmas Eve as two trans-girl prostitute BFFs Sin-Dee Rella (Kiki Kitana Rodriguez) and Alexandra (May Taylor) go on the hunt to 'Chris Brown' "Some white bitch' (like a real bitch, "ike vagina and everything") who has done them wrong. Not to be missed!
The New Zealand International Film Festival runs from Thursday 16 July to Sunday 2 August. For bookings and more information visit www.nziff.co.nz.
Article | Oliver Hall.