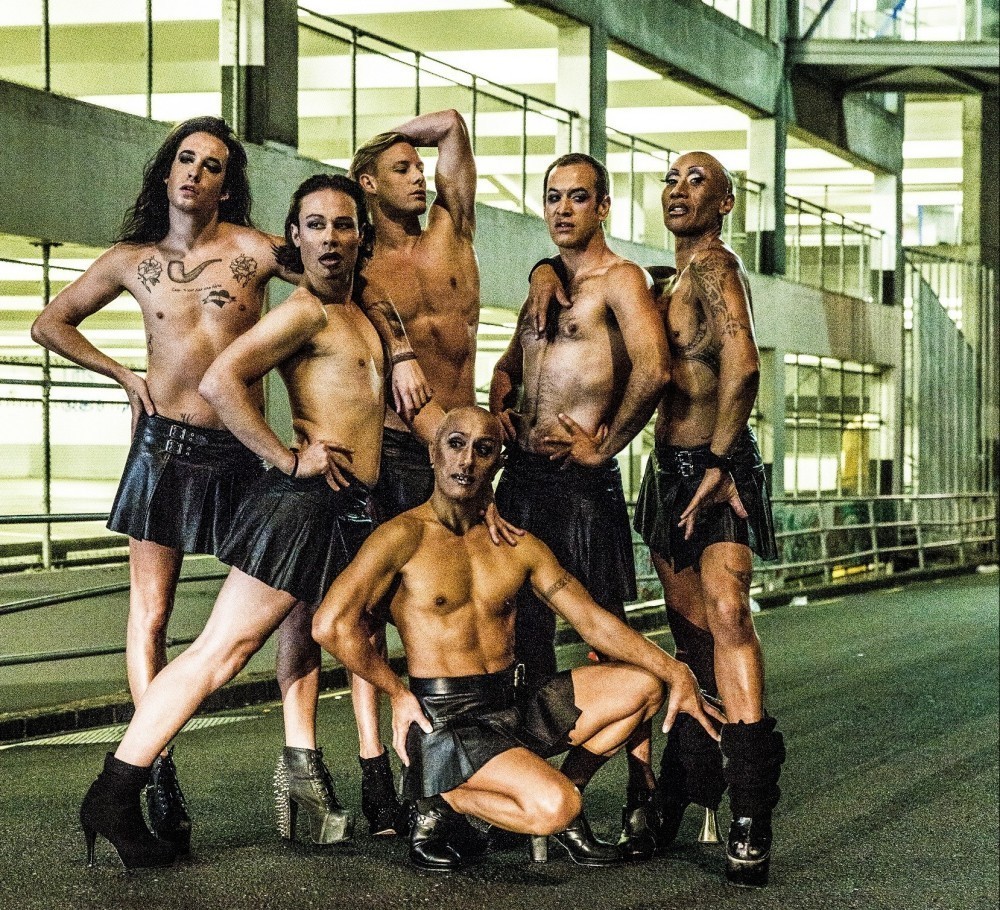 The cutting edge of kiwi theatre will be on display in Auckland this month as two modern hybrid shows tell tales of human connection.
K' Rd Strip – A Place to Stand examines the 'history and the tales of the misfits who roamed in and out of the shadows up the infamous strip!' The show enjoyed 21 sold-out shows in 2013 will return to Auckland for six nights before hitting Hamilton and Rotorua.
A multi-faceted, collaborative dance theatre piece, expect beautiful boys, ancient Māori mythology, entwined with contemporary dance, theatre, haka, drag and live vocals. Sexy, provocative and humorous, K' Rd Strip flows as a stream of consciousness, set against a backdrop of New Zealand music including Gin Wigmore, Crowded House and Split Enz.
express recommends seeing this unique kiwi show while you still can. It lands at the Edinburgh festival this August and is likely to be inundated with international touring offers soon after.
Another Show that looks set to be a must see is The Deliberate Disappearance of My Friend, Jack Hartnett, performed by Westside star Todd Emerson with a live band.
Jack Hartnett is the second production from the Bullet Heart Club, who produced last years enormously successful Daffodils. "The central idea behind Jack Hartnett is that you can never truly know anyone. We all have the power and potential to do anything and be anyone. In the story of Jack Hartnett, we follow two men that are desperate for human connection and self-fullfilment through the manipulation of others." Co-director of Bullet Heart Club Kitan Petkovski tells us.
The pressure is on for Bullet Heart Club after the success of Daffodils lead Auckland monthly Metro to brand them, 'the most exciting new company to arrive in Auckland.'
"We were absolutely chuffed by Metro's comment and by all the reviews for Daffodils…With our second show, we hope to open up a whole new perspective of what the NZ genre of theatre/music crossover can be. We're excited by the potential." Explains Kitan, adding, "just like a second album following a successful debut – the expectations are always high. Our challenge with Jack Hartnett is to create something completely different and unexpected. We named our company 18 months ago, Bullet Heart Club, with Daffodils, we brought the heart – with Jack we bring you the bullet!"
"The music, lyrics and score for Jack Hartnett are created by multi-instrumentalist and music producer Abraham Kunin (The Means). The sound for the show, as described by Abe, is "dreamy, dark, spacious, pop music – the kind that turns thoughts inwards. At times, industrial and brazen. The soundtrack takes listners beyond their comfort in the sensory and emotional realms". Artists that have inspired the work include Thom Yorke and Bon Iver. We're expecting audiences to walk out buzzing from the beauty of the sound," says Kitan. The live band have been confirmed to include Kunin, Leon Radojkovic (Brel, Live, Live Cinema) and Alex Freer, who will tour with Tiny Ruins and Bic Runga later this year.
K' Rd Strip – A Place to Stand will open at Auckland's Q Theatre on 14 July, Rotorua's Blue Baths on 21 July and Hamilton's Meteor Theatre on 23 July.
 Jack Hartnett will play the Q Theatre Loft from 24 July – 8 August. Tickets for both shows can be purchased from www.qtheatre.co.nz or by calling 09 309 9771.

  Article | Oliver Hall.