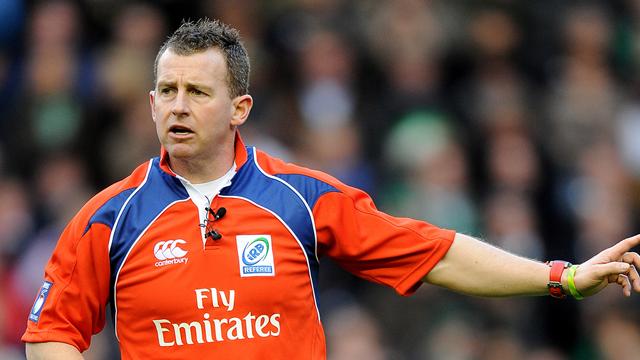 Nigel Owens, who is in New Zealand to referee the Bledisloe Cup decider has opened up abut the challenges he has faced in dealing with his sexuality. 
Welsh rugby referee Nigel Owens spoke on the Paul Henry show on the challenges he faced after he came out as gay in 2007 and how he dealt with some of the abuse and heckling that was directed his way in the aftermath.
Owens also spoke about coming to terms with his sexuality as a teenager and his suicide attempt, saying  "It was a very tough, very difficult time in my life."
"I think the most difficult challenge that anyone comes across in their lives is dealing with who you are and I was dealing with in their lives is dealing with who you are and I was dealing with being someone I didn't want to be, and that was alien to me at 18, 19 years of age," he said.
"I didn't really know a gay person back then, I didn't know what being gay was about. I was becoming someone I didn't want to be, and I did something that I will regret for the rest of my life.
"I was in a state of getting depressed over the years because of dealing with it and I left a note for my mum and dad and said I wasn't able to carry on with my life anymore.
"If I hadn't been found by the rescue helicopter and taken to the local hospital – you know another 20 minutes and I would have been dead and gone because I had attempted suicide.
"That was the wake up call. When I woke up in hospital after a few days in intensive care and your mom tells you that you're their only child and that if you do anything like that and you take me and your dad with you, and I released I better grow up here.
Owen says the difficulties he has faced dealing with his sexuality and homophobia in sports puts into perspective his job as an international rugby referee. "The challenge of refereeing a Bledisloe Cup decider on Saturday compared to the challenge that I had to overcome in my life back then in a very very dark and difficult time… It will be difficult but not as difficult as what I've experienced in my life."
 Article | Levi Joule.