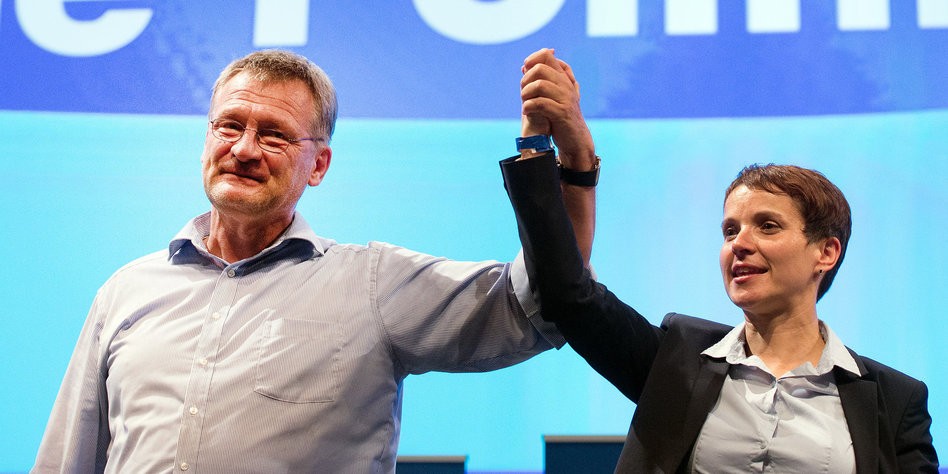 A German political party is seeking to ban the representation of  GLBT people from schoolbooks, TV and radio.
In a Russian-style 'gay propaganda' ban, the Baden-Württemberg chapter of Germany's leading Eurosceptic party Alternative für Deutschland (AFD) is proposing a ban on GLBT representation in schoolbooks, television and radio.
The party says it will push GLBT issues and people to the "fringe of society."
The Alternative für Deutschland will  "force " publicly funded media to  advertise "the positive and rewarding characteristics of a mother-father-child-relationship" if it is in a position of power.
The party has already passed a motion demanding a Russian inspired ban on GLBT 'propaganda', saying they "strictly rejects any and all governmental propaganda – in schools, mass media or the public space – for certain sexual orientations or behaviors."
The Alternative für Deutschland has two seats in the European parliament and is currently polling at 8% nationwide.
 Article | Levi Joule.