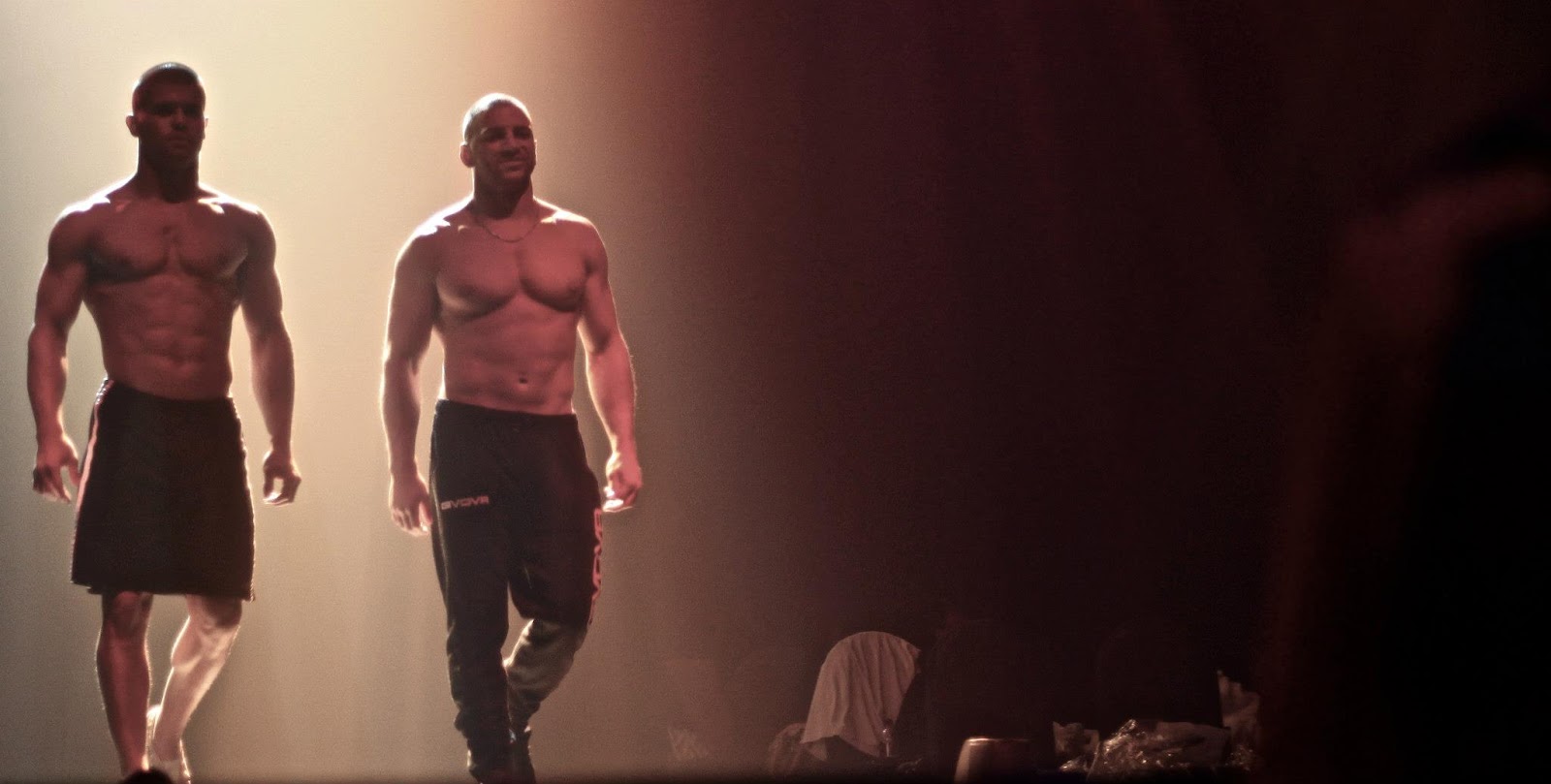 Levi Joule chats with Valeri Tsvetkov who stars in the upcoming Le Noir.
A very sleepy Valeri Tsvetkov answered the phone from his home in Bulgaria to chat with express
Valeri had only just returned home from recovering from his latest tour and was preparing for his trip to New Zealand.
Valeri first got involved in performing after being convinced by one of his best friends to audition and says the transition into performing as a strongman was a natural one, after spending most of his life playing sport and working out extensively.
Valeri describes his role in the show as a strongman who performs "power lift acrobatics," with his partner which is no easy feat, given his partner is Yuri Stoyanov and is the same size as Valeri, a combination rarely  found in shows such as Le Noir.
In order to present the perfect act, the couple endure a grueling seven day a week training schedule. "We do a hour and a half a day at the gym and up to three hours of practicing our routine before each show" Tsvertkov explains.
The two strongmen met while performing and quickly became a couple outside of the circus spotlight, which began four years ago as they toured Japan as part of a show. Since then, the pair have traveled most of the world, but have yet to make it to New Zealand, something Tsvetkov says he is looking forward to. "I'm really excited. I think we are going to have a great time there".
Le Noir – The Dark Side Of Cirque is on the Civic Theatre from the 28th of October – 8 November. Tickets available here
 Article | Levi Joule.