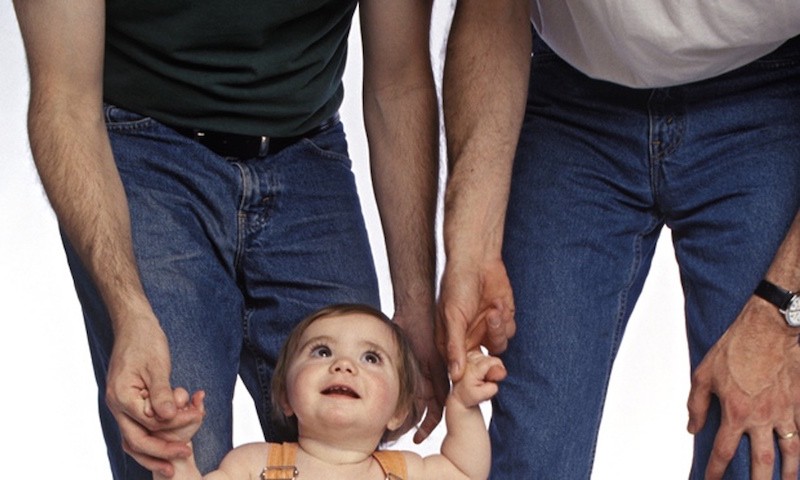 Lisa Luke Michelle Takes a look at some of the issues couples must take into account when exploring IVF treatment.
Finish school. Go to work or university. Find a partner, settle down, have kids. All very well for heterosexual couples and those who have access to sperm/egg donors or surrogate mothers – but what about those who don't? Why should they be denied the opportunity to raise children of their own – to love and be loved by, and to help educate the world to be a more accepting and equitable place? The answer is they shouldn't, so how can they be helped?
I have a dream – I know I'm not the only one – and it's also about equality. It's about children having a safe place to live, and parents who long for children being able to have them and to provide that safe place. Gay parents included.
One of the advantages of being in a heterosexual relationship is the ability, for most, to have children. But for gay couples who desire to have a family, the chances are limited – unless they have others who will help them in their quest.
Lesbian couples most often come with a womb or two – gay couples do not. Lesbian couples just need a sperm donor – gay couples need both an egg and a place for it to grow. The differences are obvious, but the hearts desiring their own children are not.
The problem is there is currently a dire need for donors to help couples create a family, and although many of us need their services for ourselves at times, we can also help other same-sex couples wanting to raise children in a loving and nurturing environment. Alanah Hunter from Fertiltity Associates says "There is a need for 150 donors per year to meet demand, and there are currently 50 donors on our books" – the need is urgent. Of those waiting, approximately 30% are same-sex couples.
Are same-sex couples harder to provide for, I wonder? No, says Hunter: "donors are not selective between relationship status so same-sex couples are in a similar position to single women and heterosexual couples". So it's not personal – the need is across the board. But we as the Rainbow Community can help anyone in need. If we choose to donate then we can help. Although the need for sperm donors is higher than that of egg donors/surrogate mothers, you can still father a child for another needy couple and know that you have done something special – and donating sperm when you are needing a donor or surrogate yourself? Priceless! All you need to be is to be a healthy male aged 20-45 years with a good sperm count. Fertility Associates can test this for you free of charge. They also cover travel and parking to $50. As a donor there are no legal or financial obligations to the recipient family. You can, however, be a part of the family through annual donor meetings and stories/photographs of the child you helped bring into the world.
To have a child is easy – to raise a child is not. Couples wanting to love and support children into adulthood should be applauded, and sexual orientation is irrelevant when it comes to providing a safe and nurturing home. Remember, you can always apply to adopt children who already exist without parents, but if your heart is set on creating and raising your own child then contact Fertility Associates on (09) 520 9520 and begin your new journey. If you're interested in becoming a sperm or egg donor, or a surrogate mother, pat yourself on the back for being awesome and call 0800 500 547 or email donorsperm@fertilityassociates.co.nz.