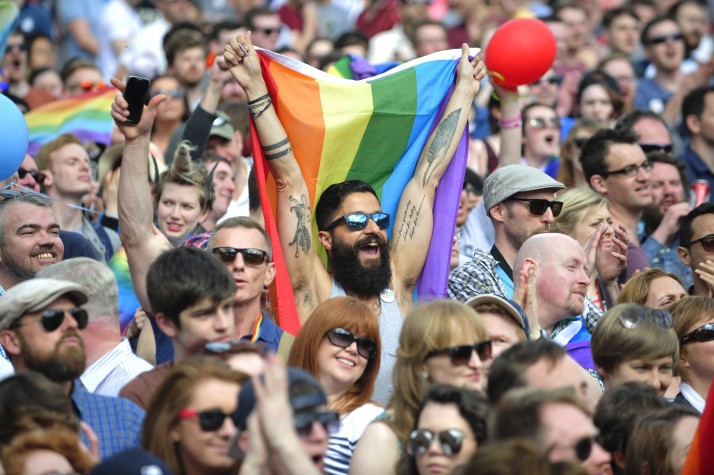 Voting has began in Slovenia on a referendum that could overturn the country's recently passed marriage equality law.
Slovenians have the right to appeal laws passed by the national parliament — as the Marriage and Family Relations Act was in March 2015. Activists collected more than 80,000 signatures to request a referendum on the law.
The referendum's "no" campaign is spearheaded by groups such as "Children Are at Stake," who argue that the marriage equality law does not recognize the importance of motherhood and fatherhood for the development of a child, according to its spokesperson Metka Zevnik.
Buzzfeed News reports that GLBT activists are expecting a tight vote, but the rules of the election may give them a boost. Not only must a majority of those who cast ballots back repeal of the law, but the repeal vote must total at least 20 percent of the country's entire electorate. If the election is low turnout, the law could still stand even if a majority vote in favor of repeal.
Simon Maljevac of the Slovenian GL BT organization LEGEBITRA is optimistic that a vote to uphold the law could resonate well beyond Slovenia's borders.
"We would be the first country not only in the Eastern part of Europe but also in Central Europe that would have full marriage equality," he told BuzzFeed News. "It would play a big part for the whole region."
If the country votes in favour of the existing law, it would break new ground, becoming the first Central European, Slavic and post-Communist nation to do so. In contrast, more than 10 Western European countries have implemented same-sex marriage laws.