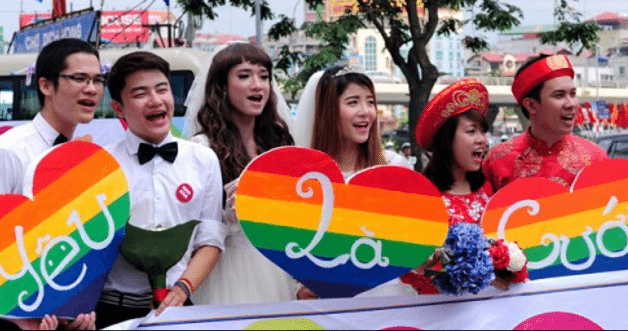 Vietnam is being labeled a leader on gay rights in Southeast Asia after the country's communist government abolished a ban on same-sex marriage.
Same-sex couples in Vietnam have already begun planning wedding ceremonies, Bloomberg reports, after a law came into force on New Year's Day removing legal prohibition on marriages between people of the same sex
The move sets Vietnam apart from most other countries in the region, where gay-rights movements have either stalled or are facing growing opposition.
However, the move is more symbolic than anything, with Vietnam's lawmakers stopping short of granting full recognition to same-sex marriages, which will not provide legal protections for spouses.
Photo credit | Tuoi Tre