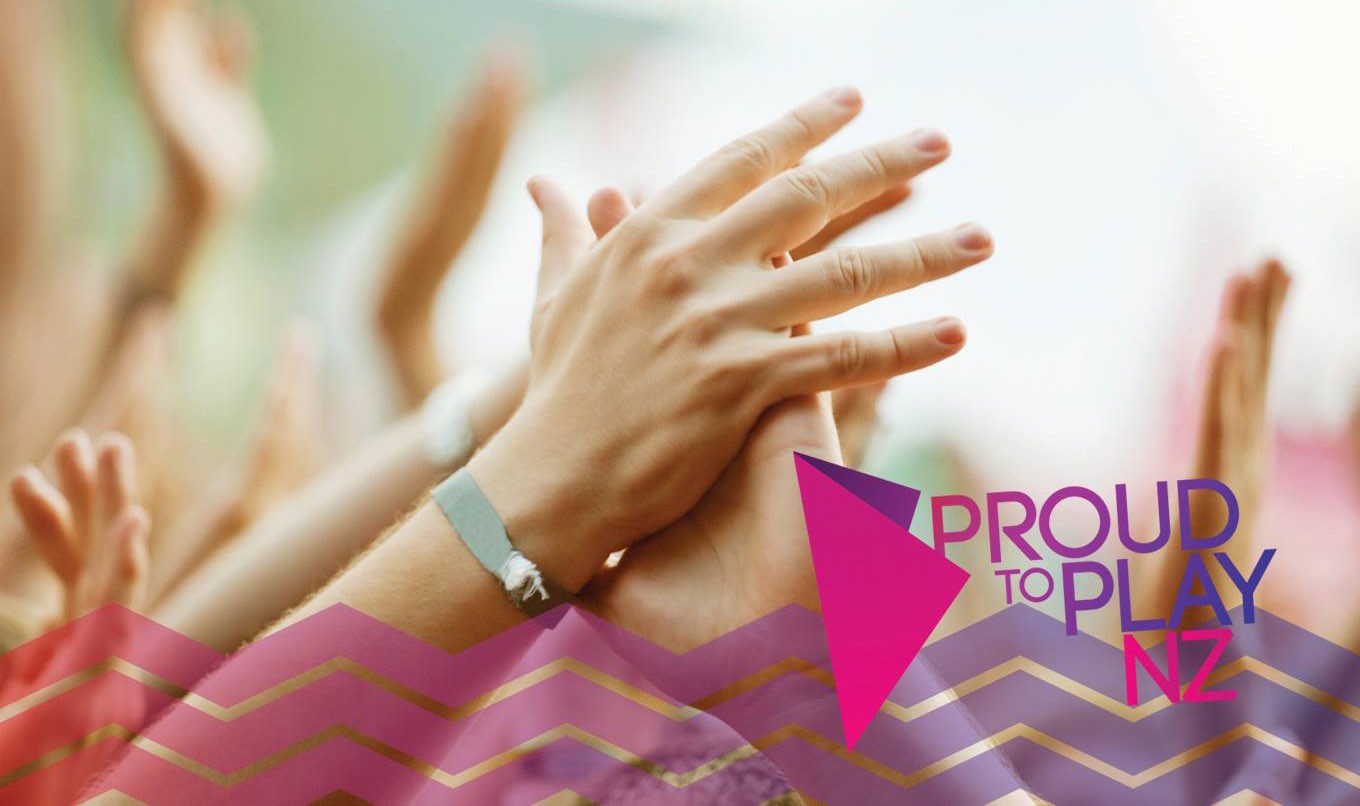 The very first Proud to Play sports tournament will be held in Auckland, New Zealand, during the Pride Festival, 13-20 February 2016.
Pride to Play NZ features 10 sports and organisers estimate about 400 athletes from across the Asia-Pacific region will participate along with 2,000 supporters.  It will be held in Auckland during the Pride Festival.
Proud to Play Director, Craig Watson, says he's thrilled that registrations are doing so well because it shows the community is throwing its support behind the event.
"Our team is really excited to be delivering this event for Auckland and the LGBTIF community!  LGBTIF sports bodies are really showing their support, particularly those from New Zealand and Australia.  The most popular sports are swimming and ten pin bowling, but running is not far behind."
The 10 sports are: badminton, bridge, dancesport, an ocean swim, road running, roller derby, swimming, ten pin bowling, tennis, and touch.
The sports competitions will be held in premier venues across Auckland from the North Shore to West Auckland and the City Centre.  The ocean swim is part of the well-known Bean Rock Swim.
The Opening Ceremony will ensure that our international guests from France, Germany, Cambodia, Australia and USA will receive a formal and traditional Maori welcome.
Speeches will be given by Auckland Mayor Len Brown and MP Louisa Wall and Auckland's newly formed Rainbow Advisory Panel will be presented to the community.
This ceremony starts at 3.45pm at Silo Park Auckland on Saturday 13 February.
Auckland Mayor Len Brown has welcomed Proud to Play as a great addition to Auckland's events calendar. "This is another opportunity to Auckland to celebrate its diversity and welcome athletes and supporters from around New Zealand and overseas."
The philosophy of the Proud to Play tournament is based on the idea of playing sport in an inclusive environment – being proud to play, regardless of one's sexual orientation or gender identity.  This aligns well with the Auckland Pride Festival, which the tournament sits alongside.
EVENTS
Bridge
The Trusts Arena
Feb 15-17
9am – 4:00pm
SKYCITY Badminton
The Trusts Arena
Feb 13
8am – 3pm
Ocean Swim
Mission Bay
Feb 13
9:30am – 1:30pm
Pride Tennis Tournament
Pompallier Tennis Club 11 Green Street, St Marys Bay
February 12
6:00pm – 9:00pm
Road Running
The Albany Lakes Civic Domain
Feb 14
7:30 – 11am
Roller Derby
The Trust Arena
Feb 13-14
8am-6pm
FINAL: Feb 14
7pm
Social Dance
Te Atatu Peninsula Community Centre
Feb 18
7pm – 10pm
Swimming
West Wave Pool
Feb 15-16
9am – 2pm
Feb 15-17 9am – 4pm
Tenpin Bowling
Feb 15 from 12:30pm
Feb 16 from 10am
Feb 17 from 9am
SKYCITY Touch
Victoria Park
Feb 18 3 – 8pm
Find out more at Proud To Play NZ
Keep up to date with all the Proud to Play news on our Facebook page
Article and Image Credit | Proud To Play NZ