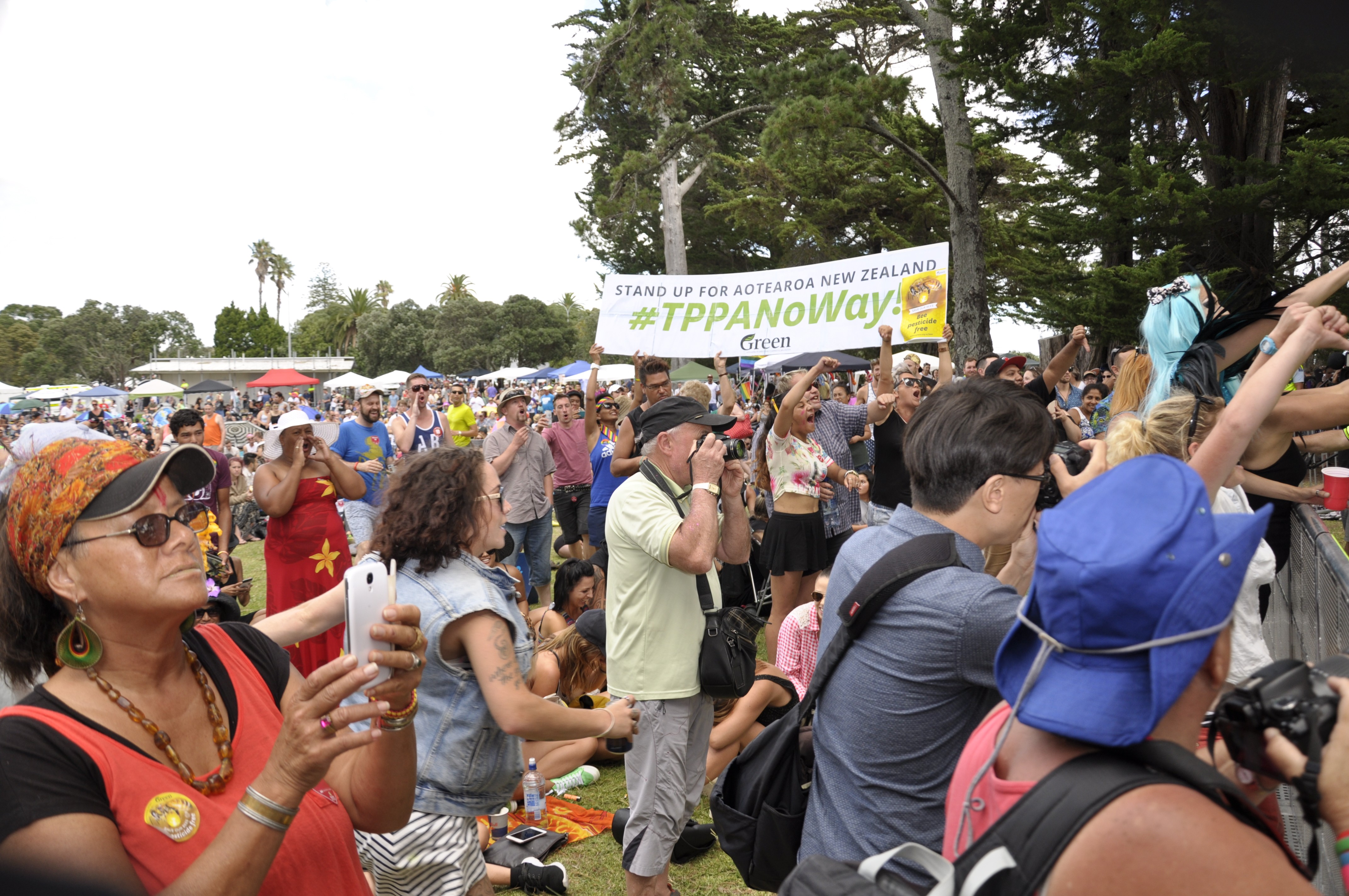 Coyle Park was both a site of celebration and a site of protest during yesterday's LYC Big Gay Out.
According to an announcement by Emcee Miss Ribena during the festival, over 10,000 people made merry at the event, enjoying exceptional entertainment from the Durex Main Stage, and community spirit among the many tents and stalls on offer. The LYC Big Gay Out delivered on a exciting day of celebration – but amidst social unrest, it was also an ideal site for peaceful retaliation by groups such as No Pride in Prisons, and Anti-TPPA protesters.
Prime Minister John Key was trailed by a group of protesters as he made his way around the festival grounds, many of which holding anti-TPPA signs and voicing their protest against this and other Key-era decisions and policies. The Prime Minister proceeded to laugh off the taunts by a huge number of festival goers, before seemingly cutting his speech short and exiting the stage.
In another sign of protest, Prime Minister Key was glitter-bombed during the festival by NPIP protestors.
It is quite clear that distain towards the John Key and the National Government has made a rapid increase since the LYC Big Gay Out in 2015. How much longer can National remain in power with growing tension and frequent protest?
A powerful day, the LYC Big Gay Out was about both celebration and protest – two things which have been historically very important to the rainbow community.