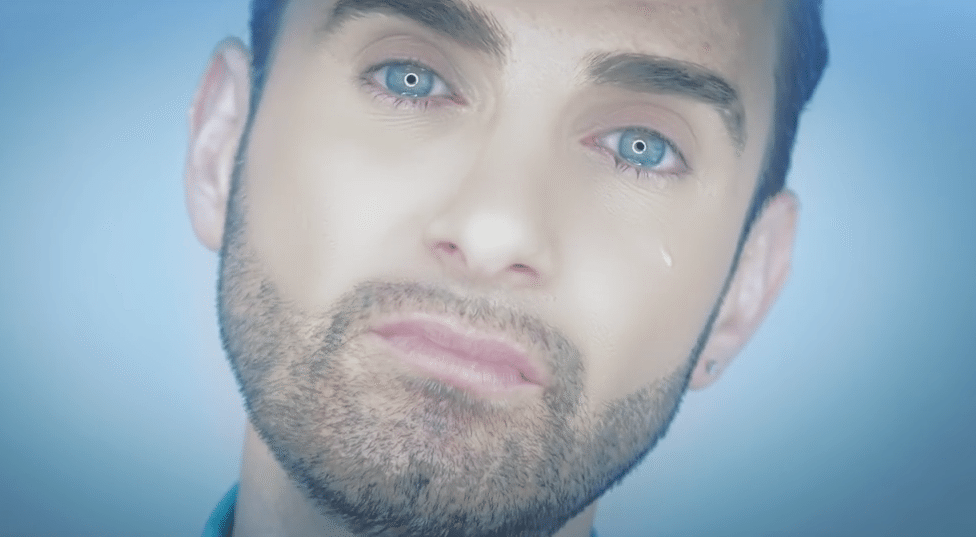 Multi-talented Australian pop star says "no more hiding" and exposes ignorant religious beliefs and ex-gay conversion therapies with regard to the gay community.
Ray Isaac, the Australian independent pop singer/songwriter/DJ responsible for such hits as "I Don't Give a Damn" and "U Want or U Don't," is making another splash on the music scene with the release of his single "Hiding" and its accompanying music video.
The video's confronting images expose the truth religious groups attempt to hide based on Isaac's own personal experiences, with ex-gay conversion therapy.
"I say, no more hiding," explains Isaac. "It's time to hold mirrors up towards ignorant religious groups and force them to face the unrealistic terms and conditions placed on the LGBT community. We must expose what is going on behind 'holy closet doors' and change the rules to be more inclusive of all human beings.
"I tell my story within the song 'Hiding,' which encapsulates a common situation about a boy who is in love with another boy – who also loves him back – but is forced to be with a girl; ultimately, they must decide to either keep hiding or set themselves free and pay the consequences."
With the music video release of "Hiding," the song's accompanying visuals and twist – dubbed "disturbing" and "too sensitive" by some – have unsurprisingly offended religious groups, but in so doing have also given them something to ponder while exposing much of the truth these groups have tried to hide.
Isaac's edgy brand of pop music has been referred to as "an emotionally-driven rollercoaster ride" that sounds like "a shot of Sam Smith has been dropped into a David Guetta Jagerbomb."
Continuously crafting intoxicating lyrics and energetic performance styles, he has co-written and released music with Bob Sinclair in addition to Robbie Rivera, Chris Willis and others. Beyond Isaac's aforementioned "I Don't Give a Damn" and "U Want or U Don't" singles – both of which have enjoyed chart-topping success – his third single, "Who I Am," has been used in anti-bullying and equality campaigns around the world.
"My wish is that my experiences will help heal people's scars and show them they are special…Everyone deserves to be loved without conditions. No one should have to change to be loved and accepted" concludes Isaac.
Image Credit | Hiding (Official Music Video)