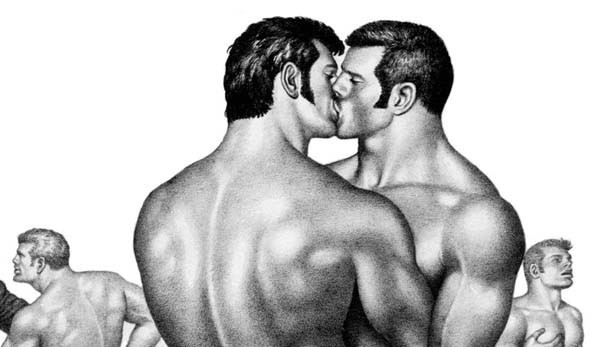 A new film on the iconic gay artist has been announced.
The gay erotic artist's life will be depicted in a new film, which will be directed by Heart of a Lion director Dome Karukoski.
The film, titled Tom of Finland depicts the life of the popular Finnish artist also known as Touko Laaksonen. The film tells the story of Laaksonen returning home following military service during world war two to face persecution over his sexuality, leading Laaksonen to find refugee and liberation in his artistic expression, which would result in a cult gay following.
Tom of Finland has been three years in the planning, but was beset by delays with finding a global distributor for the film.
Noting the cultural significance of Laksonen's work, the film's director Dome Karukoski says he intends the picture will "show how literally one person can create change in the world, even with something as simple as an artist's tools.'
'This is the story of a man ahead of his time, bravely standing up against a world virulently against his right to be who he was – a homosexual man with homosexual fantasies,' Karukoski told Deadline Hollywood.
Before his death in 1991, Tom of Finland produced over 3,500 illustrations, mostly depicting hyper masculine gay erotic scenes.