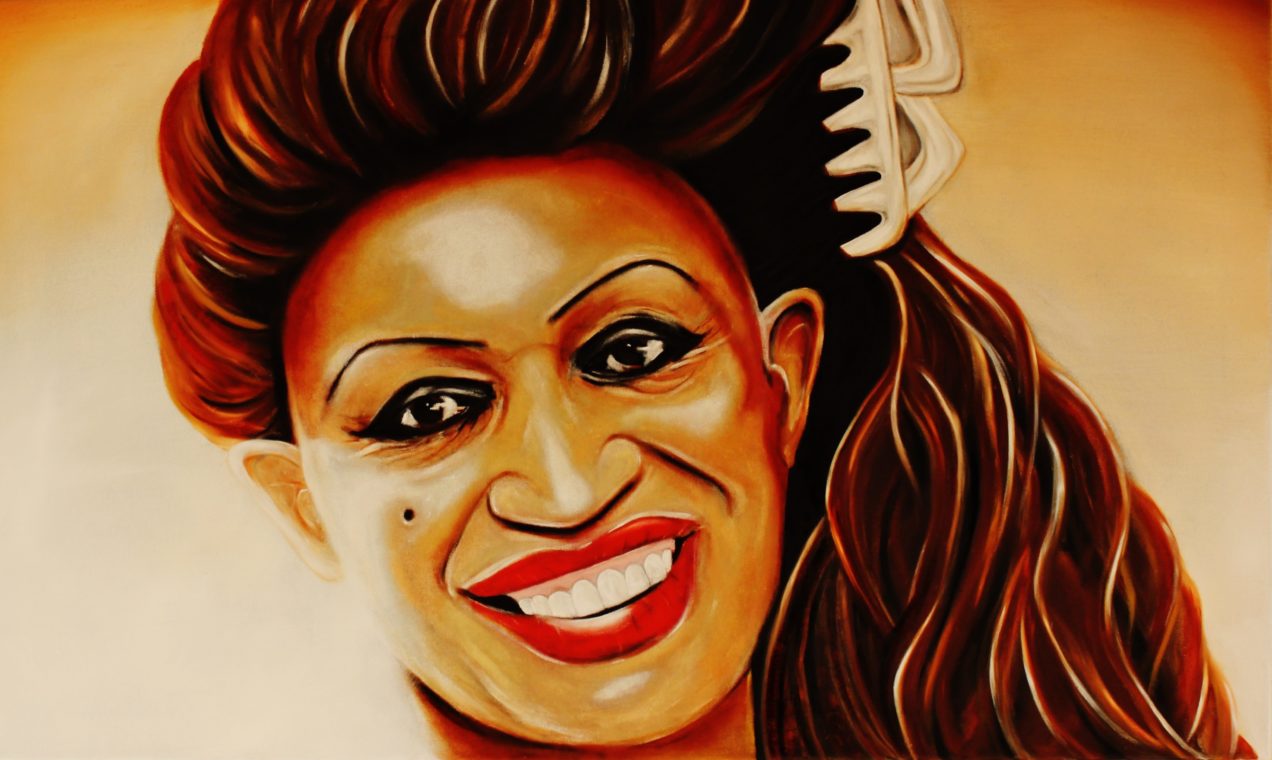 Carmen Rupe has been immortalised in the National Portrait Gallery in contemporary artist Te Mete's 'Carmen Rupe – The Final Portrait'. Rupe is perhaps New Zealand's best known drag performer, particularly celebrated in Wellington. She was also a brothel keeper, GLBT rights activist, and unapologetic icon in the queer community. She passed away in December 2011.
The portrait was gifted to the people of Wellington through Mayor of Wellington, Celia Wade-Brow by MP Louisa Wall on Wednesday and is accessible to the public as of the Thursday 31 March in a wonderful literal testament to International Transgender Day of Visibility.
Dr Keith Ovenden – Chairman of the New Zealand National Portrait Gallery said, "This is one of the most important and relevant pieces of Art in New Zealand's History. Reminiscent of a time of a not so tolerant and understanding New Zealand; where Transgender, Gay, Lesbian, Bisexual and Intersex people were shunned and poorly treated by officials and society for simply being themselves. This artwork will be cemented in our National history making Te Mete one of the most relevant Artists in our Country throughout history."
Having purchased the painting in 2014 as part of a fundraising auction, Louisa Wall comments that Carmen is "the first iconic member of the LGBTI community to hang on the walls of the National Portrait Gallery." She goes on to say about the artist that "Te Mete is an inspiration to his native Maori people and the LGBTI community among the rest of New Zealand and the world."
Wellington Mayor Celia Wade-Brown said "Carmen was a pioneer and a true visionary of her time, and Te Mete did such an amazing job capturing her essence and spirit. I am honoured to handover the painting into the National Portrait Galleries collection to be the custodians of such an iconic example of fine contemporary New Zealand art."
In addition to this, four street lights featuring Carmen's silhouette will also be fitted in Wellington provided they pass an audit.
Carmen Rupe- the Final Portrait by Te Mete is currently on display and available for public viewing in the National Portrait Gallery, Shed 11 on Customhouse Quay opposite Johnston St, Wellington Waterfront.