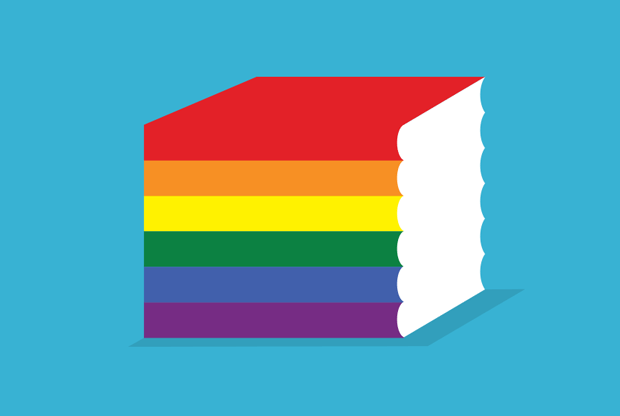 Adam Reynolds and Chaz Harris are the creators behind Promised Land, a new LGBT+ based illustrated storybook which focuses on a love story between two male characters. "We believe that it is important that there are stories that foster acceptance and the belief that it doesn't matter who you love" says Reynolds. Amy Jane Bedwell sits down with the two gay creators and talks the future of LGBT+ resources in New Zealand.
Where are you both from?
AR: I was born here in Wellington and have lived here my entire life. Wellington born and bred as they say!
CH: I'm originally from the UK and moved here in 2006, I've been an honorary Wellingtonian for 10 years in April actually!
Are you both part of the rainbow community?
CH: If you're asking if we're both gay, I say affirmative.
AR: For sure!
Where did the idea stem from?
AR: We're both writers and filmmakers who have worked a lot in the short-forms of web series and short films.
CH: That's sort of what brought us to the picturebook format really, because we're not novelists. We're not the next J.K. Rowling, but we are both visual storytellers which I think is helpful for this kind of medium.
AR: I wanted to tell the type of story that I never got to see or read myself growing up. I told Chaz my thoughts and early ideas and then we arranged a session to sit down and brainstorm to see if we could come up with a story worth telling. We had it laid out in post-its in about 4 hours.
Is Promised Land the first children's resource of it's kind in New Zealand? What about the wider world?
CH: I don't know if it's the first children's resource of it's kind in NZ, we can't prove that, there are certainly a number of LGBT+ themed picturebooks in existence. What there don't seem to be many of globally are fairytales that don't focus the story on the sexuality of the characters/people in it. Our story just happens to feature two lead characters who are young men that meet and fall in love, nobody questions that. That was vitally important to both of us.
AR: The definition of Promised Land is "a place or situation in which someone expects to find great happiness." We wanted to portray a world in which a Prince and a Farmboy could meet and fall in love and nobody takes issue with the fact they are of the same sex – the conflict comes not from their sexuality, but from them being on two sides of a turf war between two families.
Are you publishing your book yourself?
AR: At the moment we're planning to self-publish. We're open to having a conversation if the right publisher is interested in working with us on it.
CH: Dear publishers. Call us, maybe?
Can we expect sequels?
AR: At the moment, it's a fairly self-contained story…but there's a whole kingdom to explore!
CH: Maybe there's a palace guard who has never felt right being in their male body, maybe they've always felt more like they should be one of the maids? I hadn't thought about sequels, but perhaps this might open the door to further stories in that world that represent more than the G in LGBT+? Time (and demand) will tell.
Reynolds and Harris have set up a Kickstarter Page where you can donate towards the publication of this fabulous new resource – so be sure to drop by, watch the video, and support the future of LGBT+ education in New Zealand.