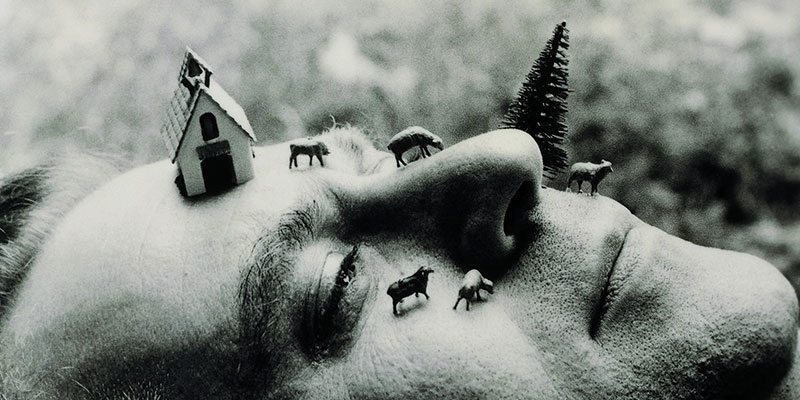 Art History scholar Chance Wilson takes a sneak peak at the exciting new exhibition Space to Dream: Recent Art from South America at Auckland Art Gallery Toi o Tamaki.
What do you think of when you hear South America? According to travel ads on television, it's all beautiful bodies on beautiful beaches; it's a swooping aerial view of Christ the Redeemer, it's rainforests and Machu Picchu.
South America and its history, however, is filled with deeply rich and complex cultures that have survived centuries of struggle and continue to thrive. It is navigating these cultures and their place in our ever-changing world that inspires many of the artists in Auckland Art Gallery's upcoming exhibition, Space to Dream: Recent Art from South America.
Auckland's Rainbow Community has always supported the arts, and South America is a top queer travel destination. Space to Dream provides a rare opportunity to receive a fascinating and creative insider view of the continent by South American artists.
A first of its kind in Australasia, the exhibition has been curated in a collaborative effort between the Auckland Art Gallery curator, Zara Stanhope, and Chilean curator Beatriz Bustos Oyanedel.
"Recent art from South America has rarely been seen in New Zealand and certainly not in depth. My Chilean co-curator and I and our team at the Gallery wanted to create a rich program that was an opportunity for people to experience art and culture from this region, and have included music, dance, film and lots of introductory talks in our associated programme too," says Zara in an interview with express.
A central focus of the exhibit is how imagination is a lens through which the social, political and everyday aspects of existence can be uniquely engaged with and explored. The exhibition's numerous works, four commissioned artists and almost one hundred other works dating from late 1960, were all selected because of the way they dealt with imagination in relation to contemporary South America.
The exhibition also looks retrospectively to the continent's bloody and dramatic history, and explores how it effects life Exhibiton partners 7 May – 18 Sep 2016 Tickets available now. Marcos López Terraza. São Paulo, Brasil (Terrace. São Paulo, Brazil) (detail) 2012 courtesy of the artist, Argentina ART today. South America's tragic past echoes throughout the exhibition, even when not addressed directly. The exhibition is not weighed down by this however. It shows South America as an everchanging place, full of life and possibility, yet acknowledging the realities of its troubled past.
"A number of works in the exhibition address history, as documentation of actions or in more abstract ways. Histories of many kinds are present – from the impact of dictatorships to the impact of borders and situations of diverse cultural conditions."

Incorporating art from the past half century, the exhibition interweaves the many individual histories and cultures of eight different South American countries into one narrative, creating an amazing opportunity for guests to compare and contrast the countries' similar, yet unique, cultures and pasts.
Another unique factor the exhibition offers, is a wide range of appeal. From the artistically minded, to the simply curious patron, to those who wish to be reminded of home; all will find something in this show to engage with. An accompanying visitors guide will also ensure every patron will enjoy the full experience.
The exhibition features almost 40 artists, including Ernesto Neto, Hélio Oiticicia, and Lygia Clark, Alfredo Jaar, Bernardo Oyarzun, Lotty Rosenfeld, Marcos Lopez, León Ferrari, Juan Fernando Herrán and Martín Sastre, each bringing their own unique styles and personal insights of the continent.
Zara comments that these works have universal appeal, but aspects of South American history make it particularly resonant with the queer community.
"Being an outsider is a common sensibility for artists in South America, and indeed South America has been perceived as 'other' to the Western world. Artists in the exhibition such as Leon Ferrari, Antonio Manual, Lenora de Barros and Fernando Arias, amongst others, take a critical perspective on any sort of persecution and orthodoxy. Yet they also do this with a refined intelligence, humor or irony that makes their work universal."
Space to Dream: Recent Art from South America opens on Saturday 7 May at Auckland Art Gallery Toi o Tamaki – www.aucklandartgallery.com
Article | Chance Wilson
Image | Main: Luis Camnitzer, Landscape as an Attitude 1979, silver gelatin print. Courtesy of the artist and Alexander Gray Associates, New York © 2015 Luis Camnitzer / Artist Rights Society (ARS), New York. Body Image: Marcos Lopez, Terraza. Sao Paulo, Brasil, 2012.