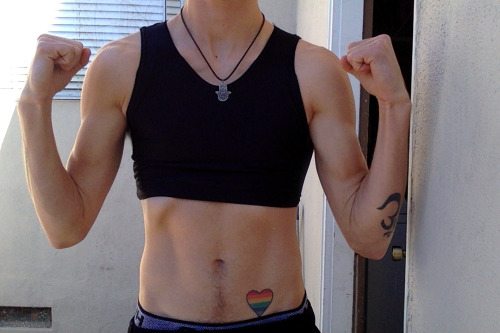 The Wellington Binder Exchange will be launched this Wednesday 13 April in support of Transgender youth in Wellington, New Zealand.
The Exchange aims to provide binders to youth who would otherwise have no access to the products, filling "a service gap for transmasculine youth in Wellington." Binders are chest compression vests designed to compress breasts and create a masculine looking chest. They assist in eliminating feelings of discomfort for female to male transpeople, gender neutral, and genderqueer people by allowing breasts of biologically female people to appear less visible.
The Wellington Binder Exchange say that "binders are only available online from overseas and are difficult to obtain in New Zealand."
"Binders are important part of the transition process. We look forward to working together with Evolve Wellington Youth Service and the Capital and Coast DHB to improve services for trans youth and assist in the development of care pathways," said Charles Prout, coordinator of the exchange.
The binders will be sourced through donations and stored at Evolve Wellington Youth Service. Organisers are asking for people to pass on any used binders that are still in wearable condition. There will be a drop in session every second Wednesday where young people are able to obtain binders.
If you would like to donate or have any enquiries, please contact wellingtonbinderexchange@gmail.com.