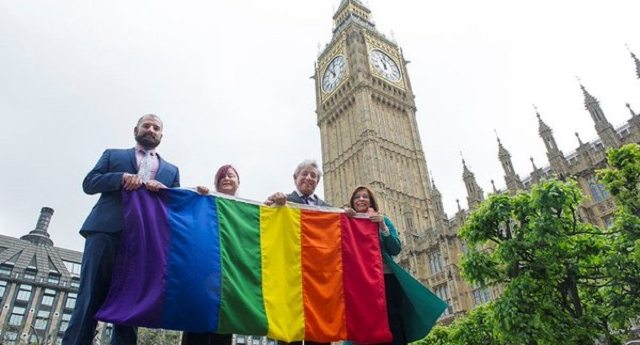 A symbol of queer pride, the rainbow flag, will be flown from the Houses of Parliament in London next month.
Although the pride flag has been displayed in some government departments in the past, such as the Cabinet Office and the Department of education, this will be the first time it will be flown from the Portcullis House in Westminster.
GLBT group ParliOUT gave the 12-foot flag to the Speakers of the Commons and Lords to be flown throughout Pride in London from June 24 to 26.
In a statement released by the speakers, they said that "the Houses of Parliament are delighted to be taking part in the Pride in London Parade once again."
"The Pride in London Parade is an annual event for London's LGBT+ people and a chance to be visible and speak loudly about what they have achieved and what is still needed.
"As well as promoting Parliament as an inclusive employer that is proud to support its LGBTIQ staff, London Pride is a great way to raise awareness of Parliament as a democratic institution that everyone can get involved with and make themselves heard.
Source and Image | Pinknews