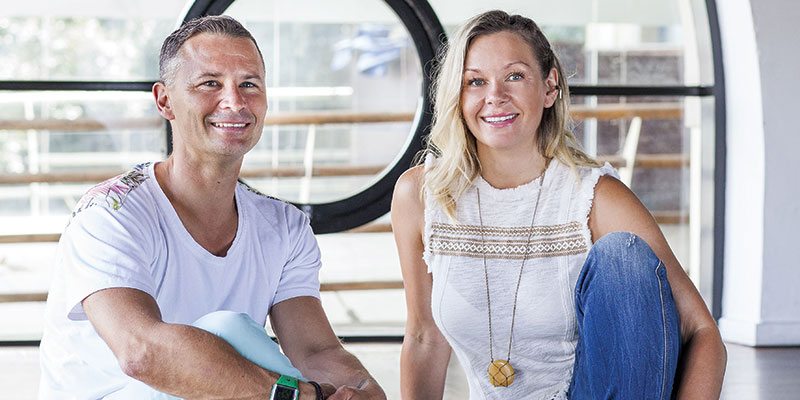 Melrose Place
If you're a fan of Cafe L'affare coffee make sure you check out their recently opened Auckland cafe in Newmarket, L'affare Melrose. It's a great space designed by the team who fitted out Depot and Fed Deli and has a good daytime menu and of course, excellent coffee. We went recently and loved the slick decor, relaxed vibe and super friendly wait staff. It's open Monday to Saturday so a good weekend brunch possibility too. L'affare Melrose, 22 Melrose Street, Newmarket.
The Olive Pip
Residents of Mt Eden rejoice – there's another fabulous new opening, this time from Auckland food scene veteran Pip Wylie and her incredibly talented family members. Anyone who has ever been to Ripe Deli will be familiar with the quality of Pip's cuis ine. The European-inspired sharing menu at Onslow is a wonderful addition to the thriving Dominion Road food scene. Get there soon for delights such as halloumi mushrooms with olives, red onion and tomato and cured smoked salmon with pistachio sauce. Onslow, 191 Dominion Road.
True Food
We are very excited to hear that one of our favourite Auckland chefs, Nic Watt (from MASU), has a new venture opening with his extremely talented wife, Kelly, this month. What was once Hammerheads on Tamaki drive will now be called True Food and Yoga, a wellness center with an 80 seat cafe. The cuisine will be local, nutrient-dense and will evolve with the seasons, with the couple sourcing and foraging all products from sustainable sources. www.truefoodandyoga.co.nz
Bring me More Wine!
It's that time of year again. The fourth annual New Zealand Boutique Wine Festival is on at the Imperial Buildings in
Fort Lane on the 12th of June. It's a great chance for wine lovers (aren't we all?) to talk to some of New Zealand's best boutique producers, while tasting their wares. There will also be the opportunity to indulge in a tasting lunch menu at Everybody's, take part in expert master classes, and embark in a vertical tasting that is only offered at this festival. Now that's making winter look a lot more appealing. www.boutiquewine.co.nz