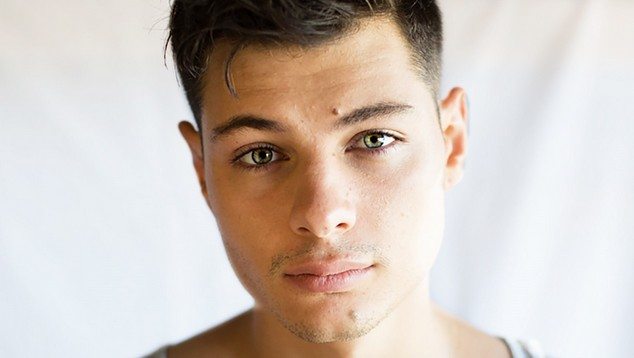 MKR fan favourite Jordan Bruno has been confirmed as the Australian ambassador for the 5th Annual Gay Ski Week Queenstown, 27 August to 3 September 2016. Mother and son team, Anna and Jordan delighted Australian and New Zealand viewers on the hit show and both will in attendance at the eight-day event.
Jordan is a self-professed 'out and proud gay man' and says of the event, "GSWQT is special because it brings people from all over the world and all communities together. It does have its parties, but it is also an event for families and people of all ages too.  When Mum asked me if she could attend, I was thrilled! I hope it encourages other family members to come celebrate too. Be proud of who you are!"
From his home in Perth, WA Jordan is currently campaigning with Gay Marriage Equality to progress equal marriage rights for the LGBT community. Together with his mother they are trying to reach families who have struggled with a family member's sexuality, offering insight and understanding.  Jordan has a long term partner, a desire for children in his future and is unbelievably passionate about campaigning for gay equality.
He goes on to describe that "New Zealand is currently one of the leaders for LGBT rights, with a progressive stance on human rights and marriage equality for all. It's a place that doesn't discriminate and makes everyone feel welcomed and accepted, which is extraordinarily special.
So for anyone questioning whether GSWQT is the right event for them, I would say that the event isn't about any one group, it's a celebration of people from all backgrounds, all culture and all groups coming together to celebrate LGBT rights."
GSWQT Director Sally Whitewoods began the event in 2012.  "Given Jordan's standing in the LGBT community and his work with Australian Marriage Equality campaign in western Australia, and just around loveliness we are delighted to have him on board' says Whitewoods.
The eight-day and night event is the largest winter pride event in the Southern Hemisphere and has grown attendance numbers 20% year-on-year since it began five years ago.  Highlights include the ever popular SKYCITY QUEENStown karaoke, a onesie day at Cardrona and Diversity Day at the Remarkables that includes an entertaining drag race with equally as impressive prizes.
For further information on events, competitions, accommodation and travel packages visit www.gayskiweekqt.com
Image | Out in Perth