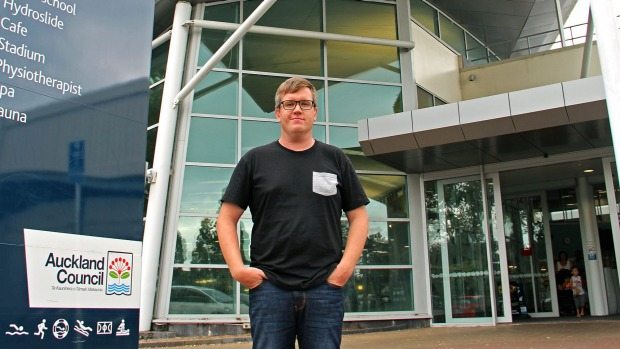 The Federation of Gay Games has announced the recipients of their 2016 Legacy Awards and Medals of Commendation. These awards serve to acknowledge the work of GLBT sports and culture organizations, individuals and allies.
Among the winners of the Medals of Commendation was New Zealand's own Craig Watson, Event Manager for the newly-launched Proud to Play sports festival in Auckland.
Watson says "I feel very honoured to receiving this but the honour must be shared with the great team around me like Dion Leslie and Virginia Parker-Bowles. Also the teams in Auckland who put all the competitions together. And with sponsors like ASB, Simpson Grierson, GABA Charitable Trust and the Rule Foundation this event wouldn't of happened."
"Proud to Play is now working on a number projects around New Zealand and we are discovering that while we are making great progress, New Zealand still has a long way to go to counteract the homophobia that is deep within our sporting culture and personnel. Proud to Play and the NZ Falcons are working with NZ Rugby Union and other organisations to ensure their campaign released earlier this year has the full support of the LGBT sporting groups in NZ and that we are working together to achieve a better and more inclusive sporting culture is NZ."
Watson also teased a number of sporting events to tie in with the Auckland Pride Festival 2017 before then  "looking to take this model to other pride groups to connect sports to the LGBT community around NZ."
Other recipients include Legacy award winners George Melichar, (New Orleans, USA) as Outstanding Male Volunteer; Alex Davis, (London, UK) as Outstanding Female Volunteer; Flying Bats Women's Soccer Club, (Sydney, AUS) as Outstanding Local Women's Organization; Sydney Stingers Waterpolo for Outstanding Local Organization; Caroline Symons, PhD, (Melbourne, AUS) for Social Justice; and Danielle Warby and Matthew Mitcham, both of Sydney, AUS as Local Heroes. Medals of Commendation will also be given to Bev Lange and the late Peter Bailey for their role as Co-Presidents of Gay Games VI: Sydney 2002 and Ivan Yap (Kuala Lumpur, Malaysia), lead organiser of the Straits Games, a multisport festival in southeast Asia celebrating its 15th anniversary this year.
The award ceremony will be held at the Federation's Annual General Meeting Sydney, Australia. Watson will receive his award in absentia due to another GLBT based sporting event already organised for this date.
Image | Craig Watson for Stuff.co.nz