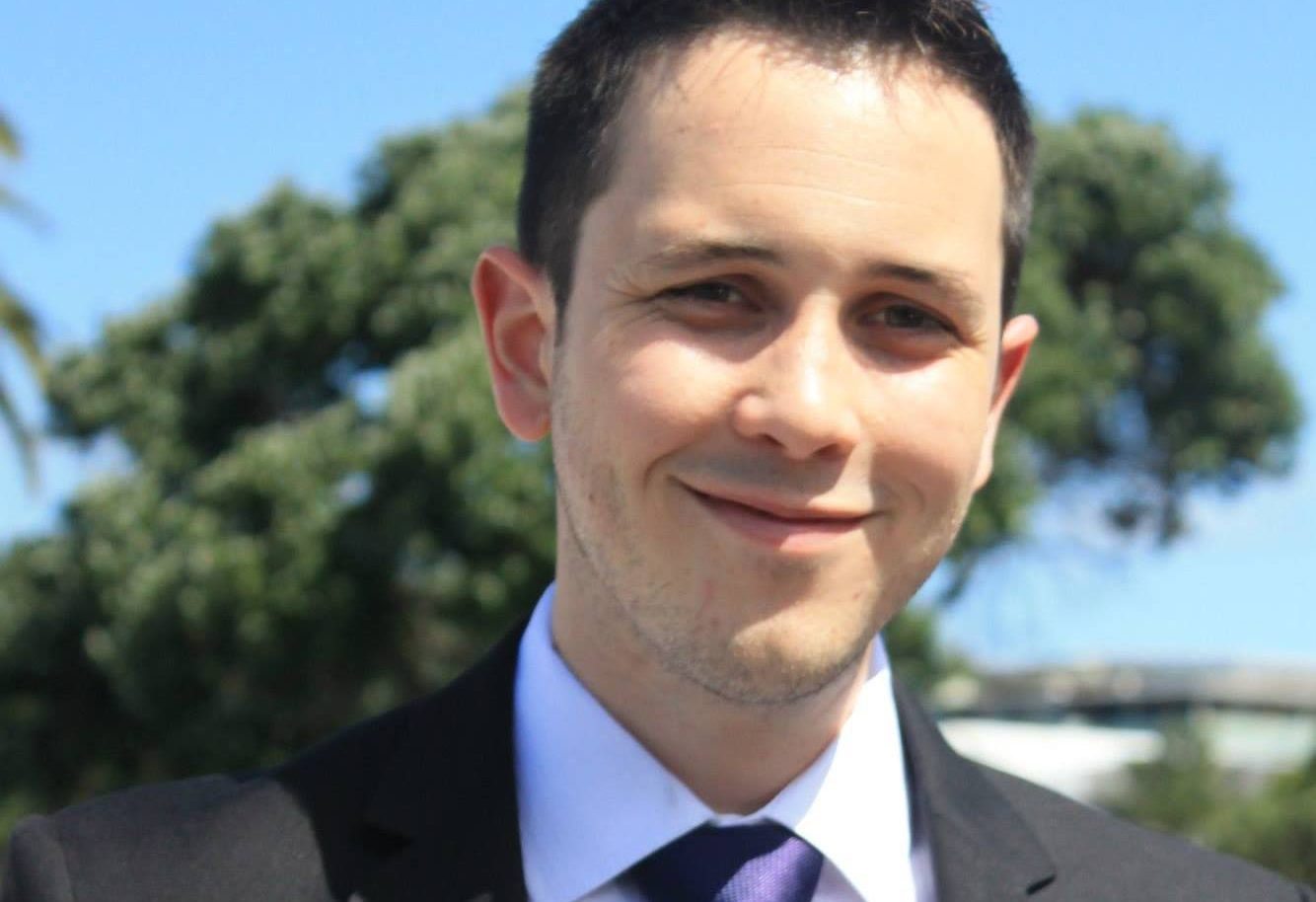 Twenty nine year old GLBT leader Daniel Chorley was diagnosed with cancer on 2  August this year in Germany. Now he is appealing for help getting back to his family in New Zealand and support to fight this disease.
Daniel has been a key community leader in Auckland's GLBT community for over a decade as an  an instrumental leader for Rainbow Youth and active in Pride, GABA and helped to facilitate GQ, the Rainbow Youth group for queer and trans* young people, which helped created a safe space where they could be themselves.
While being active in the community, Daniel was also completing his PhD in Organic Chemistry and keeping up an active social life. In 2015, he was then selected by international giant Bayer Cropscience to go to Germany as a postdoctoral researcher. There, he conducted research to benefit the agricultural sector.
Devastatingly, only ten months into his research selection, Daniel has since been diagnosed with peripheral T-cell lymphoma, an aggressive form of lymphatic cancer.
What was initially thought to be a superficial pulled tendon in his leg quickly revealed itself to be more sinister, with a large growth present on his hip having developed in only a few weeks. The destruction of his hip bone has left him unable to walk, resulting rapid kidney failure caused by toxic levels of calcium. Having received quick treatment to restore kidney function, a regime of harsh chemotherapy has begun to treat Daniel's cancer and give him the best chance at fighting this insidious disease.
Having caught the cancer early, Daniel is now needing to return to New Zealand to continue his treatment under the care and support of family and friends. Money is being raised to help fund flights, transport and medical costs involved in treating the cancer, as well as hopefully rebuilding his hip and restoring his ability to work so he can return to work as a researcher.
His family and friends have been overwhelmed by the support they have received so far, both from people Daniel knows well and those he has helped over the decade in the queer and trans community.
His friends and family, are reaching out to the wider community to keep the momentum going and give Daniel all the help he can get with his fight and recovery. If anyone would like to support Daniel they can go to https://givealittle.co.nz/cause/helpdanieltlc .
Every little bit helps and both beating cancer and recovery the use of his him will be a difficult challenge.