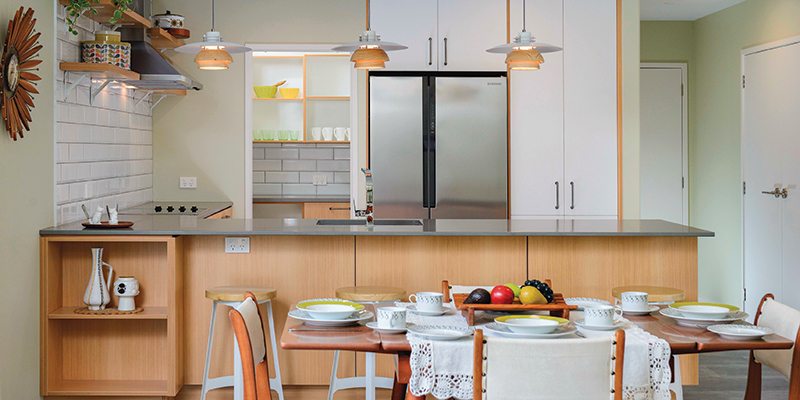 GJ Gardner Homes is throwing gender roles out the kitchen window!
Gone are the days of the breadwinner husband and the stove-bound wife – we've tried that and gave it the flick! As we move forward into a new era of acceptance for all kinds of relationships and family units, the spaces in which we live have been changing with us. And the kitchen is no exception, so don't compromise!
Everyone knows that the kitchen is the heart of the home. And like in love, all hearts are different. Ellie Porteous from GJ Gardner Homes says that through modification of their extensive range of concept homes, having the freedom to personalise this most important room in your home is now easier than ever.
"As in any room, you want the layout of the kitchen to work for the way you wish to live. When entertaining, are you likely to have a number of people working in the kitchen space together?  If so, an island bench probably works well and we could consider allowing extra space around the bench.  If you would prefer to leave the tidying up until the morning, then there is nothing better than a butler's pantry or scullery to hold all those dirty dishes.
There is also a range of products and finishes for bench tops, splashbacks and fittings to help you put your individual style on the kitchen space."
As one of New Zealand's most inclusive businesses, GJ's believe in providing home builders with the freedom to create a home that reflects their unique and individual lives. With over twenty years experience delivering quality, affordable homes and living solutions, GJ Gardner Homes know that having a kitchen to match your lifestyle is the key to the perfect home life.

Whether customising an existing design or crafting your own space, the team at GJ's have got you covered. Don't wrestle over the sink, or trip over the dog's bowl every morning – invest in happiness by sculpting your kitchen around you!
Jump start your journey to a perfect home – visit www.gjgardner.co.nz