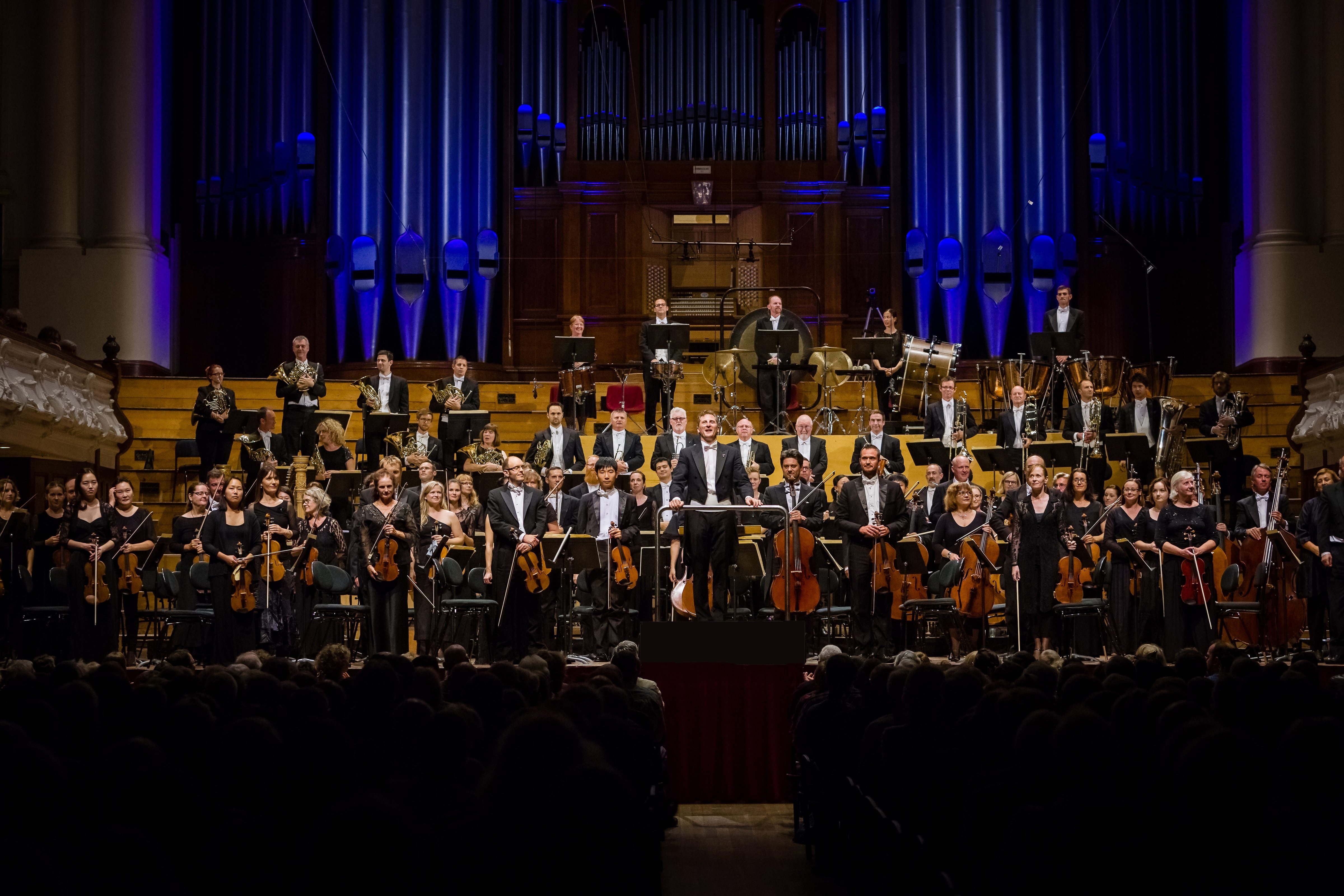 express was lucky enough to be invited by Auckland Philharmonia Orchestra's (APO) season launch on Tuesday 20 September. The Auckland Town Hall, the APO's home, was packed all the way up to the gods.
You could hear the murmur of excitement before the showcase in the Deutz bar, with ladies grasping their bubbly and the men reclining in their suits, and the APO did not disappoint.
The season launch opened with the Scherzo from Beethoven's 'Eroica' Symphony ('Eroica', not 'erotica', get your minds out of the gutter), and included classics like Bach's Air on a G String and the finale to Tchaikovsky's Fourth Symphony. Throughout the launch, we were introduced to the new season's programme by Chief Executive Barbara Glaser, as well as video messages from other classical music notables, such as Music Director Giordano Bellincampi, who was on holiday at the time of the concert.
Standouts of the night included a special surprise visit by Teddy Kahu Rhodes, currently playing the lead in NZ Opera's Sweeney Todd: The Demon Barber of Fleet Street, who sang a heartwarming rendition of 'This Nearly Was Mine' from the musical, South Pacific. Audiences were also wowed when three acrobats from The Dust Palace performed alongside the orchestra, suspending themselves and twirling in gravity-defying poses high above the stage.
In her closing remarks, Glaser left us with the following quote by Armando Ianucci: "I think we should at all times keep trying to ask and to answer the most basic of questions about music, about the arts. What are they there for?
"For me they're not there for any other reason than to remind us that, no matter where we are, whether we're learned, in prison, poor, successful, alone or average, our material circumstances are not all that we have, that we can see beyond ourselves, that we're human and are therefore dignified. That's my answer. I'm sure each of you has a different one. I just wish we all had more opportunities to express them."
The APO definitely reminded us that we're human, and if Tuesday night is anything to go by, this year's season will be a blockbuster!