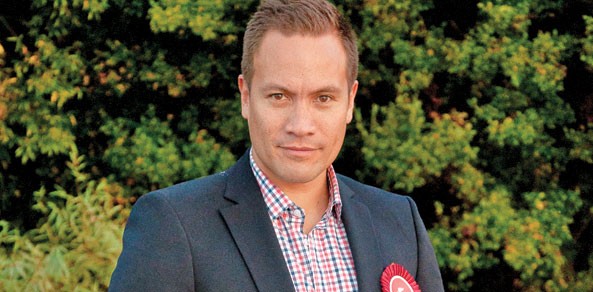 Tamati Coffey has been in the New Zealand spotlight for a while now: first as a presenter on What Now?, winning Dancing with the Stars, weatherman for Breakfast, before leaving the land of Aucks to set up a bar with his husband in Rotorua.
On Friday, Coffey was named as the Labour Party's candidate for the Waiariki seat. Waiariki is a Māori electorate, and currently encompasses the Bay of Plenty and stretches down and around Lake Taupo. The seat has been held by Te Ururoa Flavell, Māori Party co-leader, since 2005.
This is not Coffey's first foray into the political arena, with him narrowly missing out on getting in via the Labour Party list last election.
As he told the Rotorua Daily Post, "I'm about to embark on this huge challenge, but it's all right, I'm young and I've got my whanau behind me, I've got the iwi behind me so I'll draw strength from that".