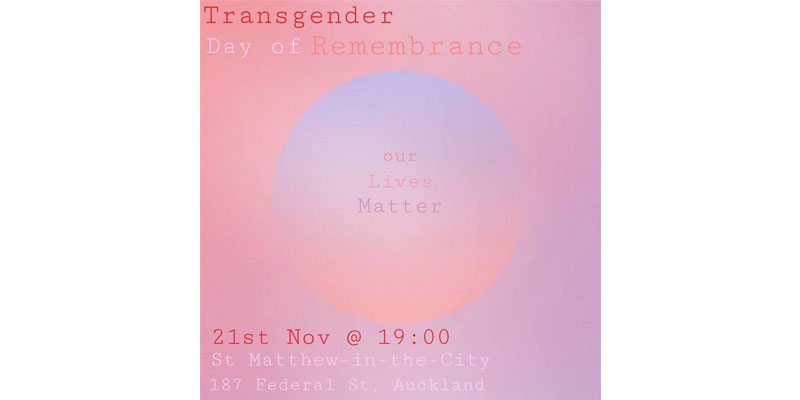 New Zealand's Transgender Day of Remembrance service will be held at 7 pm on Monday 21 November at St Matthew's in the City in Auckland. The service will include the traditional reading of names of transpeople who have died in the past year.
Transgender Day of Remembrance was started back in 1999 by Gwendolyn Ann Smith, a transwoman, in memory of Rita Hester. The international event is held on 20 November, but with time zone differences, New Zealand's is held on 21 November. In addition to remembering those who have been murdered due to transphobia, the purpose of the day is to bring attention to the plight of transpeople. It is held in over 185 cities in 20 countries.
All are welcome to the memorial services.