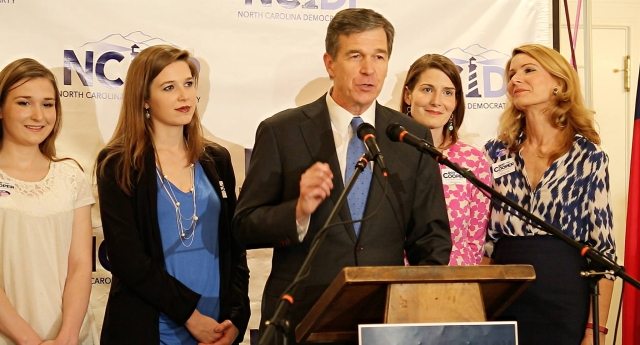 House Bill 2 (HB 2), more commonly known as the "bathroom bill" is once again in the news. After the drawn-out battle for governor of North Carolina (where current governor, Pat McCrory, refused to concede), the Capitol is going to meet within the next few days to repeal HB 2.
This comes from Charlotte City Council reversing its ordinance to protect LGBT+ people. Originally, Governor McCrory said that the House may remove HB 2 if the city would take away its own ordinance, but both activists and the council did not trust the offer, so they did not.
The governor-elect, Roy Cooper, is a Democrat in a state that is controlled by Republicans. Lawmakers in North Carolina have already stripped some of the governor's authority before Cooper makes into office, yet it has not stopped him from convincing the Charlotte City Council that the State will make good on its promise this time.
Governor McCrory's office is claiming that this was all a ploy for the Democrats to win the governor's election, and that it was for political profiteering. However, as Catawba College political science professor Michael Bitzer told the Charlotte Business Journal, "it seems like negotiations have been going on behind closed doors and they finally got everything in line".
Of course, the striking down of Charlotte City Council's ordinance has a condition that the house also strikes down HB 2. The special House session has been scheduled for Wednesday (USA time) where observers think it is likely that they will follow through.