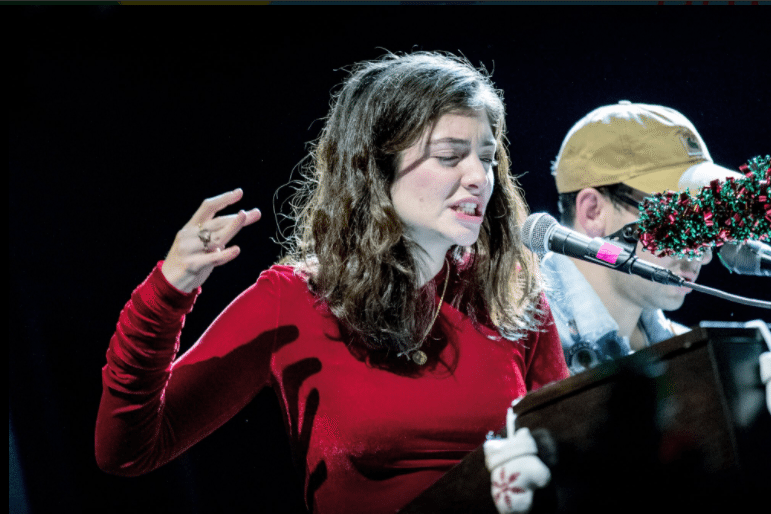 Photo: Matthew Lyons
Lorde, along with friend Jack Antonoff, covered Robyn's 'Hang With Me' at Webster Hall in New York City on 12 December for an Ally Coalition benefit show.
The Ally Coalition is a nationwide charity in the USA, based in Boston, which works with leaders in the entertainment, music and fashion industries to advocate for LGBT+ people. Founded by the band Fun. (Antonoff is the lead singer) and designer Rachel Antonoff, the start power they brought to the concert included Carly Rae Jepsen, Charli XCX and CHVRCHES' Lauren Mayberry.
Lorde, who is close friends with Antonoff (as well as his girlfriend, Lena Dunham), was not on the official bill. However, it is known that the two have been working together on her second album.
coming out of hiding with ella and covering hang with me by robyn which we've played in the studio so many times on piano

— jackantonoff (@jackantonoff) December 13, 2016
Hey @lorde way to blow the doors off the place ❤️❤️ #TACNYC

— The Ally Coalition (@allycoalition) December 13, 2016
The concert raised $100,000 for New York's New Alternatives, a charity providing safe spaces and services to LGBT+ youth in the city.