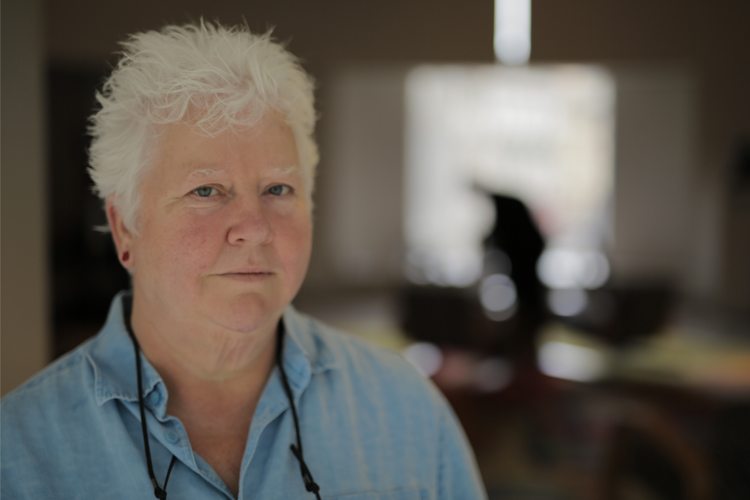 Best-selling crime writer Val McDermid is the international headline act for the second Samesame but Different LGBT+ writers' Festival in Auckland next month.
Lesbian McDermid, whose books were turned into hit UK TV series, Wire in the Blood, starring Robson Green, will be interviewed via Skype on Saturday 18 February from her home in Scotland. The prolific novelist will talk to Women's Bookshop owner Carole Beu about what attracts lesbians to write psychological thrillers.
Samesame but Different, which drew enthusiastic audiences last year, starts on Wednesday 15 February with a free pre-event – the third Pride poetry speakeasy at the Leys Institute Library courtyard in Ponsonby.
The opening gala night on Friday 17 February, called They Fuck You Up, Your Mum and Dad from Philip Larkin's famous poem, promises to be an emotional and hilarious evening with guest panellists discussing the influence of parents, both real and fictional. Aussie writer Benjamin Law, whose memoirs of his Chinese-Aussie family, have been made into a hit sitcom The Family Law, will star alongside Courtney Sina Meredith, Sam Orchard, Philip Patston, Ngahuia Te Awekotuku, Peter Wells, Gina Cole and Paula Boock. Law, author of Gaysia, Adventures in Queer Asia, also has a solo slot offering his insights into change, difference, acceptance and storytelling.
Other highlights of the festival, which takes part at AUT, will be an examination of how soap Shortland Street has consistently pushed the envelope bringing LGBT+ characters into the living rooms of millions of TV viewers. Producer Maxine Fleming, trans actor Tash Keddy, storyliner Harry Dickinson and scriptwriter Cole Meyers share the journey. Cole also hosts Spoken Worlds, a showcase of young queer and trans performance poets. Both events take place on 18 February.
Charismatic lesbian activist and academic Ngāhuia Te Awekōtuku, who was a catalyst for the gay liberation movement in 1970s New Zealand, will be a major drawcard when she talks about tearing down the barricades as manu ngangahu — female warrior.
Talking queer, writing queer, seeing queer will be theme of a lively discussion with columnist, reviewer and poet David Herkt, prize-winning author Douglas Lloyd Jenkins, comedian Urzila Carlson and poet Michael Giacon, chaired by festival director Peter Wells. Both talks are on 18 February.
Wells says there something for everyone with lively, educated, and often humorous debate on a variety of universal topics. He adds, "the great thing with Samesame is it offers an umbrella for different generations of LGBT+ people to talk to one another about their thoughts, dreams and hopes through the medium of stories.
"We often start our lives with a coming out narrative but today our stories are complex, drawing on a wider society. Samesame but Different is also multi-generational and a great opportunity for different age groups to speak to one another, exchange ideas and korero about how we find life."
Tickets are priced from $12 and are available from www.iticket.co.nz with discounts offered for earlybird bookings.