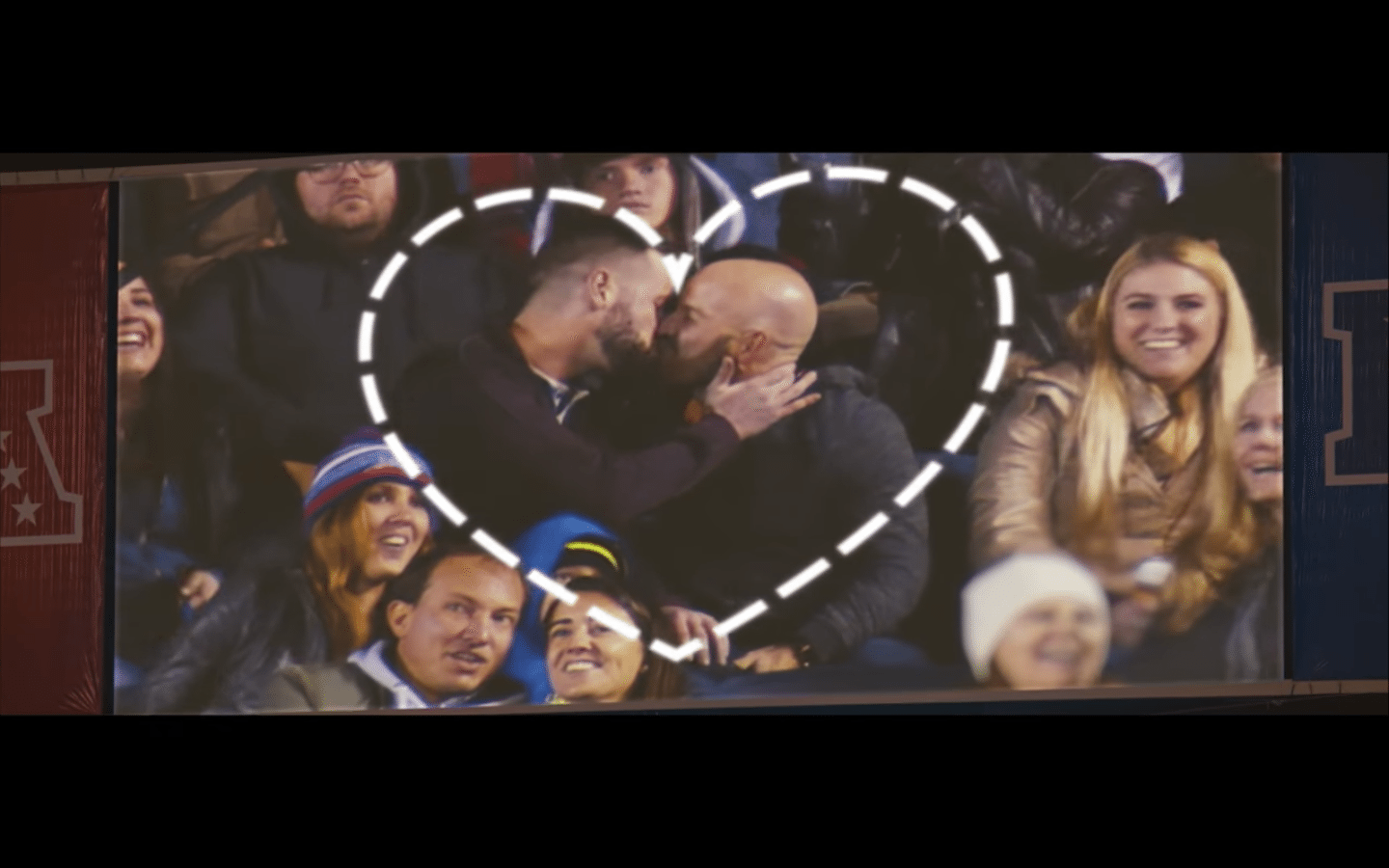 The NFL in the USA has joined up with the Ad Council and R/GA to create an ad for Love Has No Labels.
The video begins, "kiss cams have been a part of sports culture for years. At the 2017 NFL Pro Bowl in Orlando, they became a part of something bigger."
The first kiss features the kiss cam focusing on a man and woman, before the man turns the other direction and kisses his partner, another man. Throughout the video, all sorts of relationships are featured: mixed race, people with disabilities, friends of different religions, people with Down Syndrome and a lesbian couple – one of whom was a survivor of the Orlando shooting.
Following on from the diverse Super Bowl ads this year, it reinforces the concept of acceptance in all forms.
An executive creative director at R/GA, Eric Jannon, tells The Wall Street Journal, "The message is not political, it's apolitical. We'll keep embracing diversity regardless of what's going on in the White House."
Another executive creative director, Chris Northam tells the Journal, "we hope it does cause conversation and, more than anything else, that the fans embrace this message and help spread this movement".