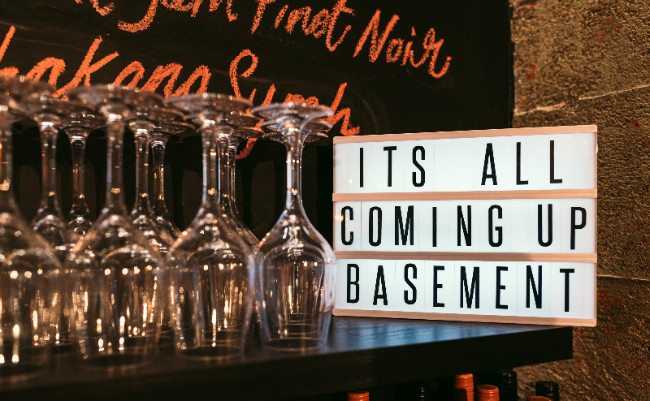 Basement Theatre – otherwise known as 'The Beating Heart of Auckland Theatre', is Auckland's culture-defining powerhouse – home to an artistic mixtape of the performing arts since 2008. The venue showcases new and local voices, featuring 80% world premieres and over 50% New Zealand work in its programme. The Basement's unique risk-share model supports emerging artists by reducing their financial risk, taking a percentage of box office sales in lieu of a venue hire fee. In a world where everything is downloadable, The Basement is the place to see something live but this Auckland Fringe Festival finds them doing something a little bit different.
Throughout the festival, the venue's upstairs studio space will be transformed into a Performance Salon. The loungey setting – with cabaret tables, couches and a bar, will play host to around six short vignette performance pieces each night, with music and shorter pieces as interludes. A $5 entry fee gets you in, and punters can come and go as they please – stay all night, or slip in for a quick drink before or after seeing a show downstairs. There's no pressure. A koha on exit will be split among the artists (the entry fee covers costs), so show your appreciation.
This is the perfect hang out for Fringe aficionados and theatre regulars, especially in-between other shows! It's a welcoming space for those who just want to dip their feet in a bit without getting too wet, and it's a unique experience for people who would like to try something a bit different.
Week one (21 Feb – 25 Feb) includes KOHINE from Whetu and Komako Silver (HINE), celebrating the sacredness of women through ceremony, dance and waiata; and LITTLE SISTER from Alice Canton (Orangutan, WHITE / OTHER), a re-telling of Petrouchka, brought to life with puppetry.
Week two (28 Feb – 4 Mar) sees up and coming comedy favourite Angella Dravid in THE IPHONE CASE, and theatre darling Tom Sainsbury playing a menagerie of kooky characters in TOM'S SNAPCHATS.
Week three (7 Mar – 11 Mar) nods towards feminism with Virginia Frankovich and Thomas Press exploring sound in space in NO/I/SE(LF), while Jasmine Donald performs a playful look into her own mind through dance and video.
Performance Salon
Dates: 21 – 11 Mar
Venue: The Studio, Basement Theatre
Tickets: $5 entry, Koha on exit
Bookings: www.basementtheatre.co.nz or phone iTicket 09 361 1000
For more information, contact, Kate Rylatt:
kate@basementtheatre.co.nz