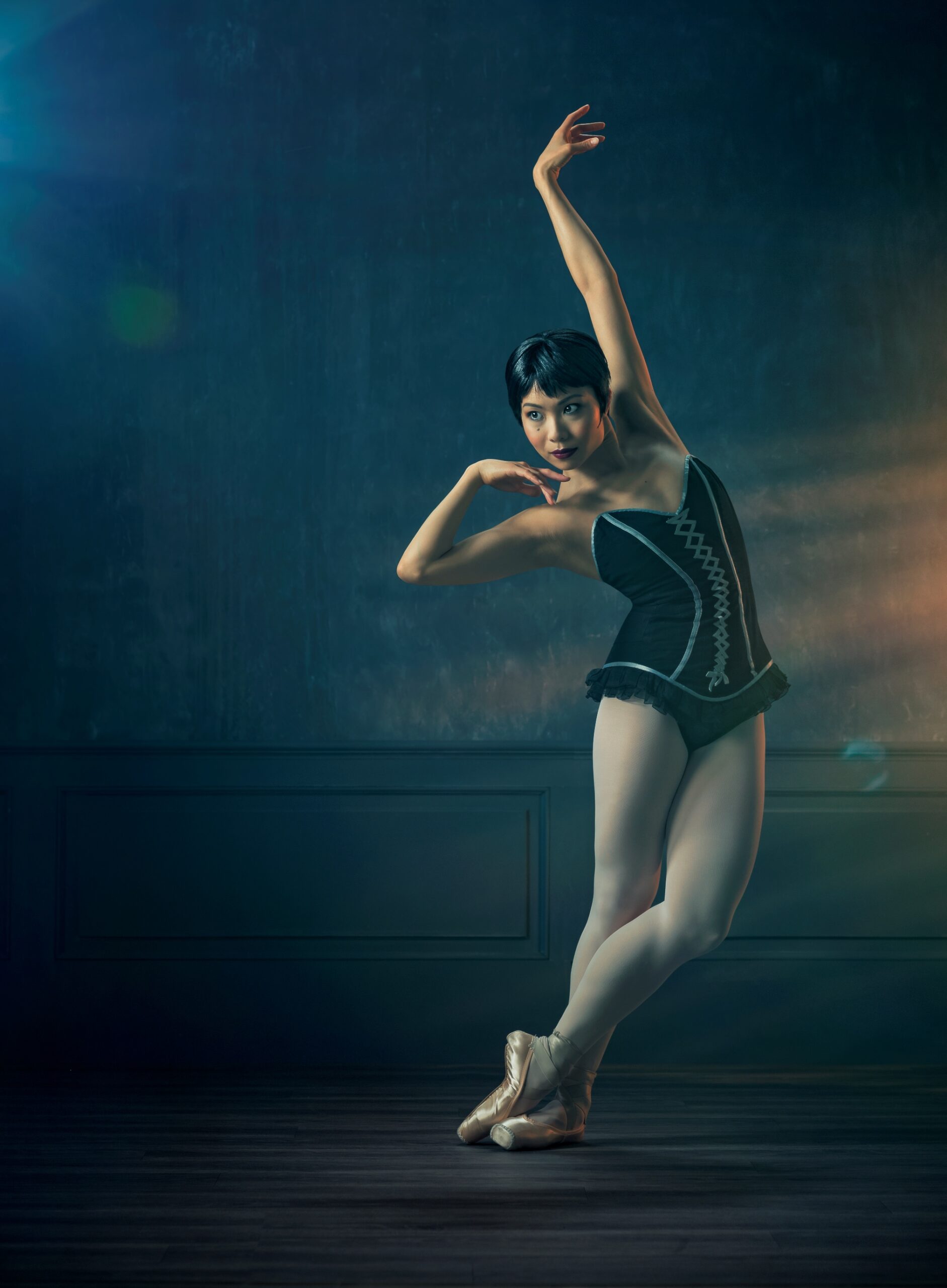 The Royal New Zealand Ballet's 2017 season begins with two New Zealand premieres of French master choreographer Roland Petit's landmark works L'Arlésienne and Carmen, which open in Christchurch on 16 February ahead of touring to Christchurch, Invercargill, Dunedin, Blenheim, Rotorua, Palmerston North, Wellington, closing in Auckland on 1 April.
This is the first time that the RNZB has performed works by Roland Petit (1924 – 2011), one of the great choreographers of the 20th and 21stcenturies. Renowned for his uniquely theatrical vision of ballet, he created works for many of the world's finest dancers including Margot Fonteyn, Rudolf Nureyev, Mikhail Baryshnikov, Zizi Jeanmaire (who become his wife), Alessandra Ferri and Natalia Makarova to name a few. His collaborators included artists such as Picasso, writers Jean Cocteau and Orson Welles, designer Yves Saint Laurent, and musician Serge Gainsborough. He also spent four years in Hollywood, as choreographer on films that included Daddy Long Legs with Fred Astaire and Leslie Caron (1954), and Anything Goes (1955) with Zizi Jeanmaire and Bing Crosby. His ballets continue to be performed by the world's leading ballet companies.
RNZB Artistic Director Francesco Ventriglia was a 19 year old dancer with La Scala in Italy when he first met Roland Petit. "Maestro Petit had an extraordinary impact on me as an artist. He not only cast me in my first major roles but he also became my mentor. I feel very honoured to be introducing his genius to the dancers of the RNZB and to nurture them as artists through this experience. I really believe that Maestro Petit's works should be seen by everyone who loves the arts, and I am thrilled New Zealanders now have the opportunity to see these masterpieces," says Francesco.
Carmen has become Roland Petit's signature work and is in the repertoire of ballet companies throughout the world. It was created for Les Ballets de Paris, and premiered in London in 1949 with Zizi Jeanmaire in the title role, and Petit himself as Don José. Petit created L'Arlésienne in 1974 for the Ballet National de Marseille, a company he founded. Both ballets are set to the well-known and powerful music of composer Georges Bizet and are stories of passion and obsession.
Artistic Director of the Roland Petit repertoire, Luigi Bonino who danced for many years in Petit's ballets and who went on to be his assistant, has travelled to New Zealand especially to teach the RNZB dancers these two masterpieces with the assistance of Gillian Whittingham.
Francesco Ventriglia has invited two guest artists to join the company for the season. Natalya Kusch, originally from the Ukraine and a former dancer with The Australian Ballet will be one of the dancers in the lead role of Carmen, and dancer Daniel Gaudiello who also joined the RNZB for 2016's acclaimed Giselle returns to New Zealand to be one of the dancers in the lead role of Don José.
Catch the Auckland Shows here:
ASB Theatre, Aotea Centre: Wed 29 – Thu 30 Mar 7.30pm, Fri 31 Mar 7.30pm (free Pre-performance Talk 6.30pm, Sat 1 Apr 1.30pm (free Q&A post show) & 7.30pm (Warm Up, Curtain Up 6.20pm).