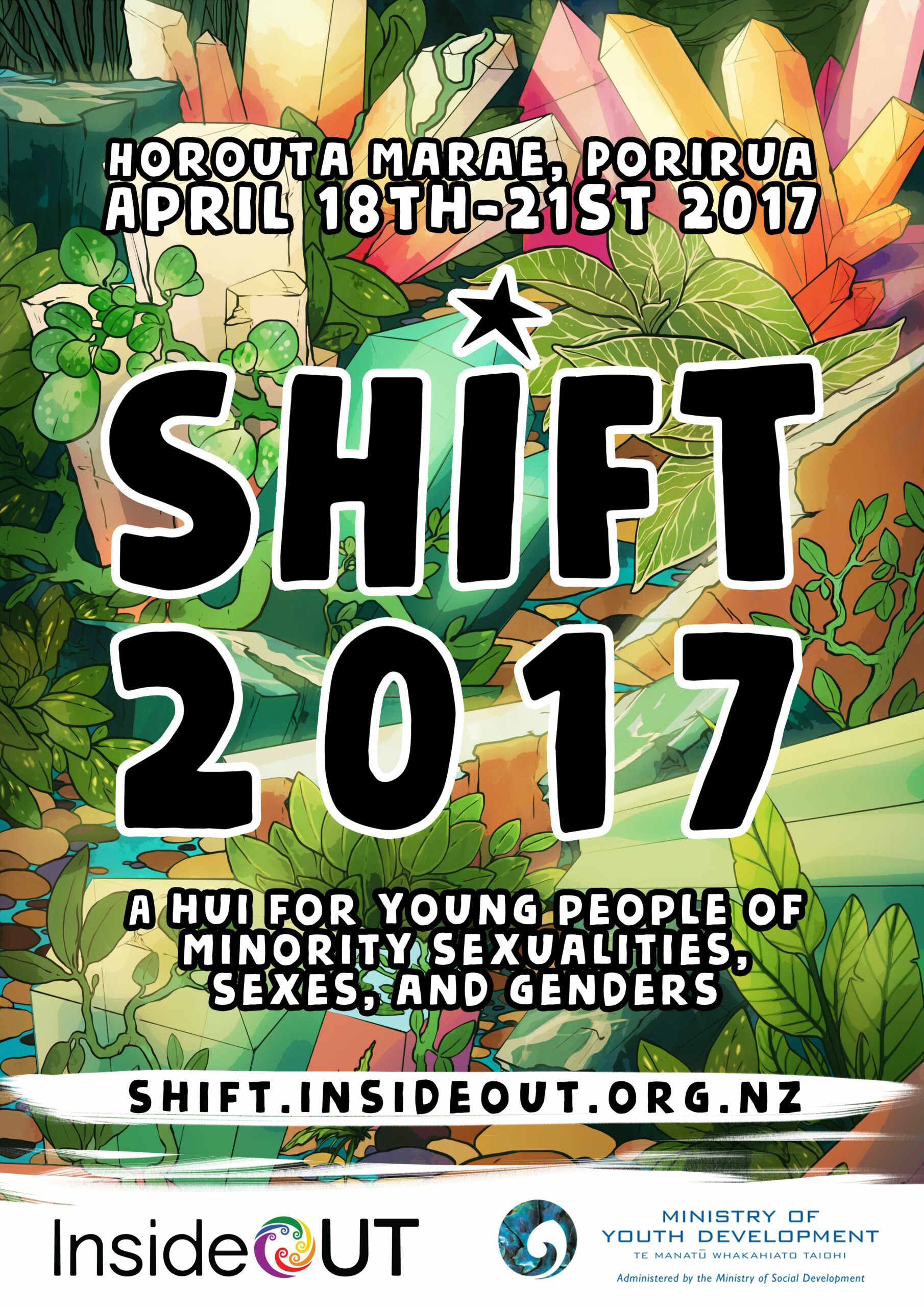 InsideOUT runs national and regional hui for young people all around New Zealand to come together, connect, have fun, take part in workshops and activities and work together to contribute to making Aotearoa a safer place for all young people.
Shift is the national hui (gathering) for young people who are of minority sexes, sexualities and genders. It is a chance for those who attend to make new connections, learn about the different issues those in the rainbow community face, take part in activities and workshops, and gain lifelong skills and knowledge that will allow them to set up or help sustain support groups in their local schools and community.
The aim of the weekend is to create a place where moving forward, there will be a shift from the dominant culture we see in New Zealand to one that is a safe place for everyone – regardless of their gender, sex, or sexuality.
Registrations for this close on March 17.
The dates are April 21st – 24th.
For more info, go to shift.insideout.org.nz