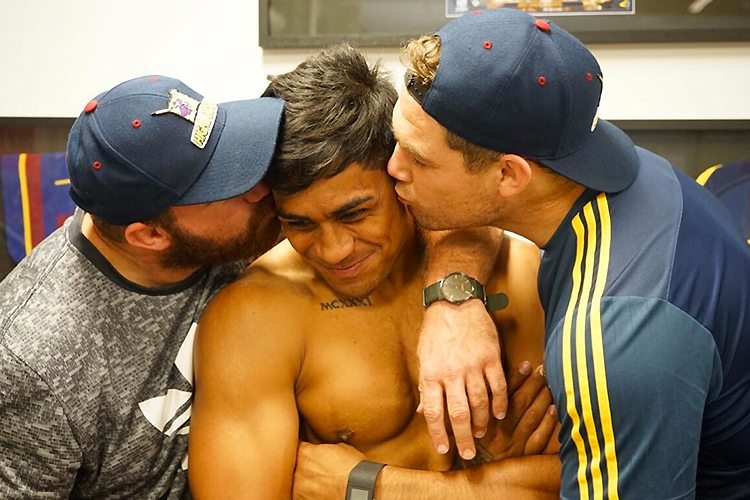 All Black team member Lima Sopoaga is facing a formal employment process after he made what has been considered as a 'homophobic comment' on Instagram. This has occurred just ten months after the New Zealand Rugby Union (NZRU) announced its launch of a diversity initiative in an attempt to eliminate discrimination both on and off the sports field.
Fellow team member Malakai Fekitoa posted a photo on Instagram of two of his team mates kissing him on the cheek, captioned "These two aren't well".
Sopoaga commented below "hah gayyyyyyyyye", which has been widely criticized by both Fekitoa's followers on Instagram, which is over 250,000, and Jeremy Brankin, captain of the NZ Falcons.
Sopoaga has apologised following his comment and even posted again on Instagram stating "sorry to anyone who took offence to my comment above. I'm not homophobic but understand how my comment may have been interpreted that way. Chur have a nice day".
Steve Tew, New Zealand Rugby Chief Executive, said the sports-directed approach of the diversity initiative was caused by a desire to encourage more diversity and inclusion across all aspects of sports, particularly after the results of the Out on the Fields research in 2015, which was the first international study conducted in an effort to identify homophobia present in sports.
"In working alongside other major sports, we've seen that rugby is not unique in the challenges it faces to be considered truly inclusive in terms of gender, ethnicity, sexual orientation and ability." Says Tew.
"This is not about creating a single policy aimed at one particular area of inclusion, but teaming up with other sports to get the message across that everyone should be encouraged and be able to participate and enjoy sport without prejudice and in welcoming environments."
After welcoming the diversity initiative, Peter Miskimmin, CEO of Sport New Zealand, said "sport is part of who we are as Kiwis, and we're very good at it. Our participation rates are among the highest in the world and we produce more than our fair share of winners on the world stage. That love of sport provides many benefits to individuals, to communities and to our society, so it's important we protect sport from anything that undermines its integrity,"
Radio New Zealand commented that the NZRU will talk about the incident with Sopoaga in a formal employment process.