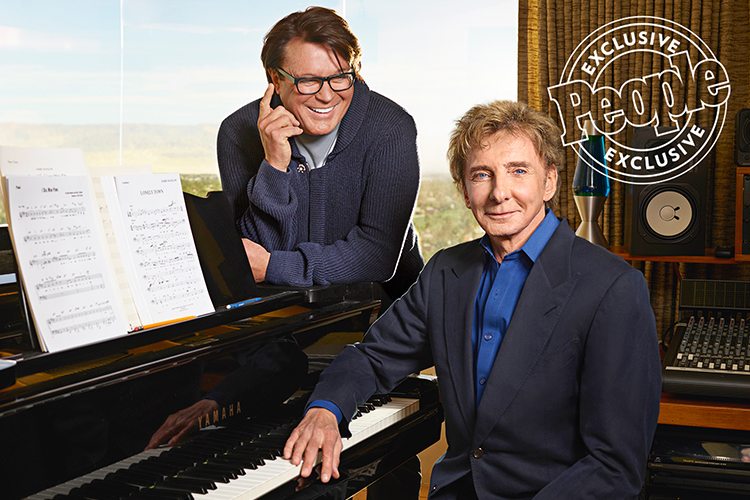 Legendary singer Barry Manilow has spoken publicly for the first time about being gay, and broken his silence on his nearly 40-year relationship with manager Garry Kief.
For decades Barry Manilow gave the world timeless hits, while keeping his own life a total secret. Now at 73 years old, and after one of the longest and most successful careers in show business, the music legend is opening up about his life, struggles and, for the first time, his sexuality.
Manilow, famous for hits like Mandy, Copacabana and Looks Like We Made It, said he kept the secret for so long as a means to avoid upsetting his primarily female fans. "I thought I would be disappointing them if they knew I was gay," he told People Magazine, "So I never did anything."
Although reports were never officially confirmed, Manilow's sexuality had already long been an open secret among the singer's fans. He says keeping the secret caused him stress and anxiety for many years as he remained fearful of the public reaction.
New York-born Manilow and his manager Garry Kief, who is also president of Barry Manilow Productions, have been together since the couple met in 1978. He said of their meeting: "I knew that this was it. I was one of the lucky ones. I was pretty lonely before that."
The pair married quietly at their home in Palm Springs, California, in April 2014.
A year later, actress Suzanne Somers, a close friend, revealed the marriage on a TV talk show, but Manilow never confirmed or commented on it.
The singer told Entertainment Tonight he had never planned to make his relationship with Kief public. "We've been together all these years. Everybody knows that we're a team. Everybody that I know knows. So it never really dawned on me to say anything about it. I mean, I'm a very private guy," he said.
"I don't even like people knowing the names of my dogs, so for the public to get that close was really very… it was strange that we were even talking about it," said the entertainer, "But I don't mind at all. I'm proud of it, I am. I'm proud of it."
"When I met Garry, that was even more of a reason to keep my life private," said Manilow. But he now concedes that his fears may have been unwarranted.
"When [the fans] found out that Garry and I were together, they were so happy. The reaction was so beautiful – strangers commenting, 'Great for you!' I'm just so grateful for it."
"I have not read one negative response," he told ET. "It is so moving, it is so deep, that these strangers were so happy that I was happy. That I wasn't alone, that I had somebody that was with me that I loved and that we'd been together for 37 years."
After the People interview was published Wednesday, the singer thanked his fans for their support on Twitter.
Thank you to my fans for the years of support. My story is out and I look forward to many more years of sharing my music. https://t.co/fRA9BPwqIU

— Barry Manilow (@barrymanilow) April 5, 2017