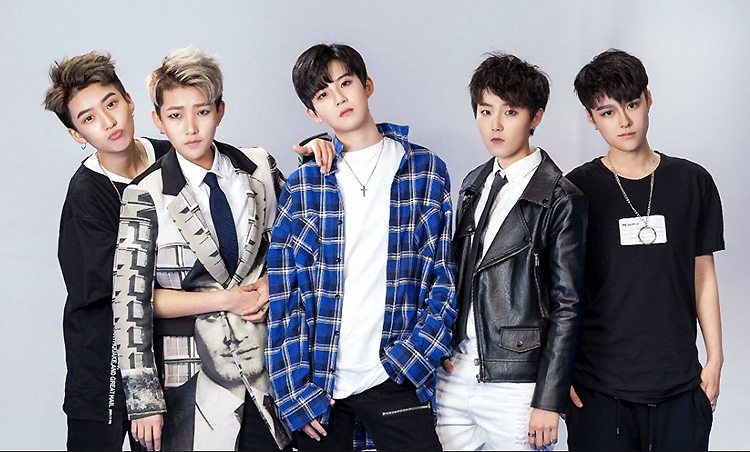 Acrush is the latest 'boy band' making female fans swoon across the world, however this group isn't your typical pop sensation — all five members are androgynous, assigned female at birth, but identify as genderless.
The group, made up of Lu Keran, An Junxi, Peng Xichen, Min Junqian and Lin Fan, is quickly rising to fame in China, with nearly a million fans on Weibo (China's version of Twitter), plus the group just launched official accounts on Instagram and Twitter.
Their female fans call them "husbands" ―an affectionate term usually reserved for male celebrity crushes like Justin Bieber. The group's agent, Zhou Xiaobai, told Quartz that the group avoids using terms that identify them as 'he' or 'she'. Instead, they use the genderless term "meishaonian", which translates as "handsome youths".
Xiaobai said that women prefer Acrush to normal boy bands because the members can understand them better. And while all the band members have chosen to assume an androgynous identity, which they started doing early in their lives, company policy prohibits any member of Acrush discussing their personal sexual orientation.
The group is officially called FFC-Acrush, sponsored by the Fantasy Football Confederation, an organisation that evidently trains "idols" as well as artists. The group is required to learn soccer and incorporate the sport into their shows.
Their debut video is due out at the end of April.