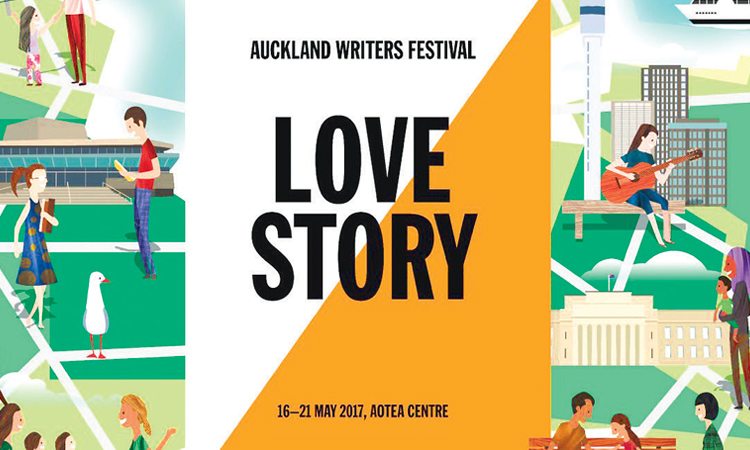 The 2017 Auckland Writers Festival kicks off on 16 May with the theme, "Love Story". While most writers' festivals are programmed for the literate masses, with a little investigation there are usually some Rainbow connections to be found and enjoyed. We asked Carole Beu, Festival Trustee and Women's Bookshop owner, to point us in the queer direction.
Stella Duffy is a New Zealander now living in England. Married to her long-time female partner, she has written 15 novels, the majority based on crime writing. Catch her at session #126, Stella Duffy – Writing Queer, a workshop ranging across character, dialogue and structure – with the queer in mind. A must-attend for any writer of queer stories!
Openly bisexual Haitian-American woman Roxane Gay's addresses such issues as body size and feminism. Her novel Bad Feminist was once described by a Time Magazine reviewer as "a manual on how to be human" and called Gay the "gift that keeps on giving". As well as writing for Marvel Comics, she recently published a collection of stories, Difficult Women, illuminating the lives of more than 20 resilient women. Catch her at sessions #38 for Women and Power alongside Michele A'Court and Mpho Tutu van Furth, #54 for The Art of the Essay and #91 for Difficult Women.
Carol Ann Duffy, a UK Poet Laureate, has been out for years. Her poems address issues such as oppression, gender, and violence in an accessible language that has made them popular in schools. She will be collaborating with Scottish musician and actor John Sampson for session #42, an interplay of words and music. They will also reprise a sell-out session from the 2015 festival, The World's Wife, #85. This year, she is also the judge of the Sarah Broom Poetry Prize.
Canadian performer, writer and filmmaker Ivan Coyote explores issues of gender, identity and family through hilarious and provocative storytelling. Their latest book, Tomboy Survival Guide, strips gender expectations away from writing. Their session #112 promises to be funny and thought-provoking.
Three writers who appeared in Samesame but Different during the 2017 Auckland Pride Festival have moved to the bigger stage at AWF. The first, Gina Cole, a very popular author at Samesame, has gone from strength to strength with her 2016 book, Black Ice Matter, receiving rave reviews. Her writing is contemporary, and her Fijian-cultural heritage shines through along with a sense of family.
Then, there is renowned Iowa University writer's residency poet, writer and performance artist, Courtney Sina Meredith, who wrote poetry while growing up in Glen Innes. She was a feature writer at the Frankfurt Book Fair in 2012, which was the year New Zealand was showcased. More recently, her powerful energy and strong voice at Samesame impressed the audience. She and Gina will be part of session #32: Pacific Tales.
Last, but definitely not least, is Samesame participant Ngahuia te Awekotuku, a writer and researcher with professional connections to three New Zealand universities. She joins a panel of historians in another free event, #36: Writing The Past: A Museum of Collaboration.
Other events to enjoy include local gay boys Chris Parker and Tom Sainsbury, who will be hosting a fun session (#14 on 18 May) where they will seek advice from three guests on how to go about developing habits conducive to writing a book. This free event should be fun and possibly even insightful.
And finally, we highly recommend going to hear historian Susan Faludi, who will share her personal story of rediscovering her estranged father after he writes to her to tell her that he is now a woman (#76 on 20 May and #99 on 21 May where she joins a panel). Her story, in many ways, reflects 20th century history.
So there are plenty of queer angles to this festival, go and find a love story that talks to you. For more details, head over to www.writersfestival.co.nz.
Article | Andrew Rumbles